This post is presented by our media partner Grow Opportunity
View the full article here.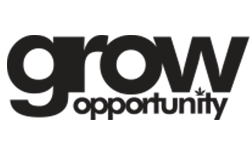 (Globe Newswire) Toronto — St. Peter's Drinks Inc. and global sports and live entertainment company Oak View Group (OVG) have teamed up to offer hemp-derived Green Monke Happy Sodas at select concert and sports venues within OVG's expansive network across the U.S. and UK.
The strategic collaboration promises to transform the beverage industry by introducing a refreshing, hemp-infused drink alternative to traditional alcoholic beverages creating a unique and exciting concert and gameday experience for fans.
St. Peter's has pioneered a line of delta-9 infused Green Monke Happy Sodas, which are approved for sale in various regions of the United States and Europe. The award-winning beverages offer a delightful, refreshing, and hangover-free alternative to traditional alcoholic drinks. Amid a burgeoning hemp-derived beverage category, Green Monke projects direct sales from this partnership to exceed $20 million in the next 24 months.
"We are excited to see a Green Monke in every concertgoer's hands!" Pat Gleeson, president and CEO of St. Peter's Drinks, parent company of Green Monke Happy Sodas, said. "This strategic partnership is not just changing the hemp-industry; it's advancing it. Each time Green Monke is offered alongside alcohol, we win. With our great-tasting, low-calorie drinks available at OVG venues, concertgoers can keep their energy flowing throughout the show!"
Tom Pistore, president of OVG Canada, said: "By adding Green Monke Happy Sodas to menus at venues in the United States and UK, guests at Oak View Group-managed buildings will now have access to a delicious alternative to alcoholic beverages while enjoying an unparalleled fan experience."
This post was originally published by our media partner here.