This post is presented by our media partner Grow Opportunity
View the full article here.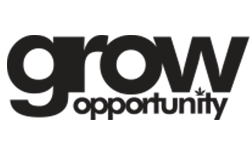 (Globe Newswire) San Diego and Toronto — StateHouse Holdings Inc., a California-focused, vertically integrated cannabis company, announced that members of its management team are participating in the following upcoming industry conferences:
—The Cannabis Science Conference held on September 20-22, 2023, in Providence, Rhode Island. Travis Higginbotham, Vice-President of Cultivation at StateHouse, presented on a study entitled "The Impact of Light Distribution on Cannabis Sativa: Intercanopy vs Overhead Light with Equal DLIs."
—The Benzinga Cannabis Capital Conference is being held on September 27-28, 2023, in Chicago, Illinois. Ed Schmults, chief executive officer of StateHouse, will participate in a panel entitled "The State of California Retail" on Wednesday, September 27 at 1:00 PM CST. Additionally, management will host a series of one-on-one meetings throughout the conference.
Change of Auditor
On September 21, 2023, the company's auditor Armanino LLP resigned in conjunction with its decision to discontinue providing services to public companies. The resignation does not reflect concerns with StateHouse specifically or regarding the cannabis industry in general.
The company has commenced a selection process for a successor auditor and will inform the market with a further press release once a candidate has been confirmed. The former auditor will participate in the orderly transition to the successor auditor upon appointment.
The company confirms there were no "reportable events" under National Instrument 51-102: Continuous Disclosure Obligations (NI 51-102) between the company and the former auditor. In Accordance with NI 51-102, the company's notice of change of auditor and any required associated documentation will be filed on SEDAR in due course.
This post was originally published by our media partner here.