This post is presented by our media partner Grow Opportunity
View the full article here.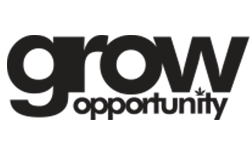 (CNW) Tuttlingen, Germany — STORZ & BICKEL GmbH, a world-leading manufacturer of high-end and medically certified vaporizers and a subsidiary of Canopy Growth Corporation, today announced the anticipated launch of the VENTY, STORZ & BICKEL's state-of-the-art portable vaporizer for dry herbs. Its newly designed convection and conduction heater as well as the cutting-edge heating management and cooling technology enhance flavor to produce superior vapor quality on the go.
The VENTY will officially be launched by a global keynote hosted by Jürgen Bickel, Founder and Managing Director, STORZ & BICKEL taking place today, October 17, 2023, at 12pm ET.
"The VENTY marks a significant milestone in STORZ & BICKEL's innovation journey. As our first entirely new product since 2014, the VENTY builds on our longstanding commitment to quality and innovation. It follows our objective to deliver the highest quality vaporizer experience possible from any device" said Jürgen Bickel, founder and managing director, STORZ & BICKEL. "Featuring industry-leading technology, the VENTY is set to revolutionize consumption, giving consumers a convenient and customizable vaporizing experience that takes the best of what consumers have come to love in STORZ & BICKELs tabletop and portable devices by combining them into one incredible package."
The VENTY's most notable features include an adjustable airflow for more precise customization; temperature precision with adjustable temperatures directly on the device; the fastest heat-up-time of any STORZ & BICKEL vaporizer so far; rapid USB-C charging; smart connectivity via Bluetooth and a Web App for convenient control and customization.
Continued Bickel, "The VENTY is a powerful addition to the growing STORZ & BICKEL portfolio. Consumers are central to our innovation process, and each device – including the VENTY – is specifically designed with their evolving needs in mind."
This post was originally published by our media partner here.