This post is presented by our media partner Stratcann
View the original article here.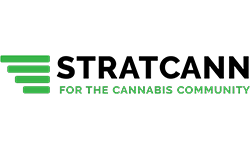 A strike that had impacted up to 26 cannabis stores in Quebec for more than a year is coming to an end. 
The Société québécoise du cannabis (SQDC) posted the news on Monday, November 13, and the Canadian Union of Public Employees (CUPE-5454) shared their confirmation on November 14.
The strike began 18 months ago and called for better working conditions and wages for the 300 members currently employed in two dozen SQDC branches. The SQDC has said that they hope to reach a negotiated agreement to the satisfaction of all parties involved.
The wage scale of employees at the SQDC was reviewed as part of the negotiations and now includes fewer wage steps. Also, beginning in 2024, new hires will be paid $21 an hour. For 2025-2026 and 2026-2027, the wage rates will increase in accordance with the general parameters negotiated by public sector unions. The union expects wages to be between $21.60 and $25.45 an hour. The agreement from the union is for a period of 5 years.
"Our members decided to fight to the hilt to get better working conditions and wages on par with those paid by other Crown Corporations. We set the bar high and cleared it. We're proud of our success that we owe to the solidarity, combativeness, and determination of our members," said David Clément, president of CUPE 5454. 
Other negotiated terms include reduced uncertainty for workers, with improved schedules and hour guarantees.
"Our members' acceptance of the conciliator's recommendation allows us to emerge from this crisis with our heads held high. These recommendations include an improved wage scale and settlements of all disputes. We now have to sign these new contracts which, once signed, will take effect and remain in force until March 31, 2027," added CUPE union representative Daniel Morin.
The SQDC says it is "pleased to count on the professionalism and commitment of all of its teams in its 98 branches in order to pursue its mission of ensuring the sale of cannabis from a health protection perspective" and notes that the resumption of normal opening hours could take place over a few weeks. Schedules will be posted on the SQDC.ca website.
"The SQDC salutes the valuable work of the striking branch managers, who oversaw the operations of their reduced-staff branches for several months," continued the press release. "We would also like to thank customers for their understanding during this period."
---
Related Articles
This post was originally published by our media partner here.