This post is presented by our media partner Psychedelic News Wire
View the original article here.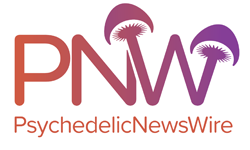 Recent study findings published in the "Substance Use & Misuse" journal indicate that the use of psychedelics such as LSD is becoming especially prevalent among business managers in managerial positions. The study found that while there has been a general increase in psychedelic interest in the public, company executives seem to be using lysergic acid diethylamide (LSD) at high rates.
Psychedelics have enjoyed significant attention from public and scientific circles in recent years thanks to a growing body of research connecting hallucinogens such as LSD, psilocybin, ayahuasca and MDMA to a wide range of mental health benefits. Research has found that psychedelics can offer relief against a myriad of mental-health conditions with few, if any, adverse side effects.
With millions of Americans facing conditions such as anxiety, eating disorders, depression and post-traumatic stress disorder (PTSD), the country is in desperate need of safe and effective mental-health treatments. Based on the research available so far, psychedelics may have the potential to revolutionize psychiatry and significantly improve treatment outcomes for millions of people across the country.
Study author and University of Bamberg postdoctoral researcher Benjamin Korman says there has been a dramatic rise in anecdotal media reports of employees and business leaders using psychedelics. As such, the study's aim was to determine whether the media reports actually represented a shift in workplace psychedelic use or were based on skewed reporting.
Korman analyzed data from the annual National Survey on Drug Use and Health (NSDUH), a rich information source that provided data on adults aged 18 years old and older with full-time jobs from 2006 to 2014. Analysis of data from more than 168,000 full-time employees revealed that there has been a steady increase in psychedelic use among full-time workers.
After accounting for managerial status, income, education attainment, gender, age and prior substance use, the researcher found that there was a dramatic rise in psychedelic use among male and female business managers. Compared to nonmanagers who saw a 0.02% annual bump in past-year LSD use, managers saw a 0.07% increase in LSD use.
Korman said that while prior research had pointed to increased psychedelic use among young American adults, his study indicated that board rooms and C-suites were also experiencing a notable rise in psychedelic use. LSD use among managers surpassed past-year use by nonmanagers in 2014 when there was an almost 1,100% rise in LSD use among the manager class, Korman notes.
This growing self-prescription of psychedelics creates more urgency for entities such as Mind Medicine Inc. (NASDAQ: MNMD) (NEO: MMED) (DE: MMQ) to commercialize approved psychedelic formulations so that those who need them can access them through their doctors.
About PsychedelicNewsWire
PsychedelicNewsWire ("PNW") is a specialized communications platform with a focus on all aspects of psychedelics and the latest developments and advances in the psychedelics sector. It is one of 60+ brands within the Dynamic Brand Portfolio @ IBN that delivers: (1) access to a vast network of wire solutions via InvestorWire to efficiently and effectively reach a myriad of target markets, demographics and diverse industries; (2) article and editorial syndication to 5,000+ outlets; (3) enhanced press release enhancement to ensure maximum impact; (4) social media distribution via IBN to millions of social media followers; and (5) a full array of tailored corporate communications solutions. With broad reach and a seasoned team of contributing journalists and writers, PNW is uniquely positioned to best serve private and public companies that want to reach a wide audience of investors, influencers, consumers, journalists and the general public. By cutting through the overload of information in today's market, PNW brings its clients unparalleled recognition and brand awareness. PNW is where breaking news, insightful content and actionable information converge.
To receive SMS alerts from PsychedelicNewsWire, text "Groovy" to 21000 (U.S. Mobile Phones Only)
For more information, please visit https://www.PsychedelicNewsWire.com
Please see full terms of use and disclaimers on the PsychedelicNewsWire website applicable to all content provided by PNW, wherever published or re-published: https://www.PsychedelicNewsWire.com/Disclaimer
PsychedelicNewsWire
San Francisco, CA
www.PsychedelicNewsWire.com
415.949.5050 Office
Editor@PsychedelicNewsWire.com
PsychedelicNewsWire is powered by IBN
This post was originally published by our media partner here.