This post is presented by our media partner Psychedelic News Wire
View the original article here.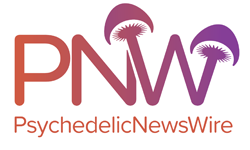 Psychedelics are all the rage these days thanks to a major surge in psychedelic research and media reporting on hallucinogens.  This research has revealed that various psychedelics may have significant mental health benefits, making the substances prime candidates as alternatives for often unreliable modern psychiatric medications.
Researchers are especially interested in how psychedelics affect the brain and mind as they seem capable of delivering profound and long-term benefits against hard-to-treat mental conditions such as post-traumatic stress disorder, eating disorders and treatment-resistant depression.
In a recent study on psychedelics, researchers sought to understand the similarities between near-death experiences during a coma and psychedelic experiences as they can both have a similar effect on individual outlook post-experience. Interestingly, the researchers found that these two wildly different experiences shared common themes, chief of them being ego dissolution or space-time transcendence and seeing deceased loved ones.
These effects, especially ego dissolution, are often associated with psychedelic use and play a significant role in the life-changing insights that many people make after taking psychedelics. The first researcher to analyze psychedelic experiences and near-death experiences (NDE) was Stanislav Grof, one of transpersonal psychology's founders, back in 1994.
This recent study involved a team of researchers led by Pascal Michael and supported by the BIAL Foundation. Team members compared the differences and similarities between NDE while in a coma with the psychedelic experience induced by 5MeO-DMT. The researchers studied a middle-aged Caucasian American man who had a profound near-death experience during a coma and subsequently took 5MeO-DMT.
Researchers from the Imperial College and the University of Greenwich surveyed the 54-year-old man on his experience with the NDE and 5MeO-DMT before analyzing the similarities and differences of the themes in the two different states. They found that both experiences shared themes such as cosmic love and ego dissolution while certain themes such as life review that specifically occurred in the NDE did not appear during the psychedelic experience.
However, the study also delivered some interesting findings. The researchers placed an emphasis on the subject's individual perceptions of the two states as well as their differences and similarities. Based on this approach, they found that although some themes occurred in both psychedelic and near-death experiences, the subject considered these experiences to be totally different in "several dimensions," the researchers say.
The subject concluded that despite the similarities between the two experiences, they were not similar enough for the near-death experience to be recreated by the use of endogenous psychedelics.
As time goes on and enterprises such as Mind Medicine Inc. (NASDAQ: MNMD) (NEO: MMED) (DE: MMQ) make public their discoveries about various psychedelics, the public could further shift their perceptions and embrace any treatments commercialized from these substances.
About PsychedelicNewsWire
PsychedelicNewsWire (PNW) is a specialized content distribution company that (1) aggregates and distributes news and information on the latest developments in all aspects and advances of psychedelics and their use, (2) creates PsychedelicNewsBreaks designed to quickly update investors on important industry news, (3) leverages a team of expert editors to enhance press releases for maximum impact, (4) assists companies with the management and optimization of social media across a range of platforms, and (5) delivers unparalleled corporate communication solutions. PNW stays abreast of the latest information and has established a reputation as the go to source for coverage of psychedelics, therapeutics and emerging market opportunities. Our team of seasoned journalists has a proven track record of helping both public and private companies gain traction with a wide audience of investors, consumers, media outlets and the general public by leveraging our expansive dissemination network of more than 5,000 key syndication outlets. PNW is committed to delivering improved visibility and brand recognition to companies operating in the emerging markets of psychedelics.
To receive instant SMS alerts, text "Groovy" to 844-397-5787 (U.S. Mobile Phones Only)
For more information please visit https://www.psychedelicnewswire.com
Please see full terms of use and disclaimers on the PsychedelicNewsWire website applicable to all content provided by PNW, wherever published or re-published: https://www.psychedelicnewswire.com/Disclaimer
Do you have questions or are you interested in working with PNW? Ask our Editor
PsychedelicNewsWire (PNW)
San Francisco, California
www.psychedelicnewswire.com
415.949.5050 Office
Editor@PsychedelicWire.com
PsychedelicNewsWire is part of the InvestorBrandNetwork.
This post was originally published by our media partner here.