This post is presented by our media partner Psychedelic News Wire
View the original article here.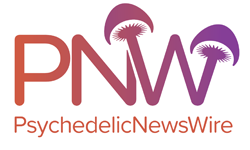 A recent study from The Ohio State University's Center for Psychedelic Drug Research sought to determine if psychiatrists, psychologists and social workers are on the same page regarding the swiftly growing psychedelic therapy field. The research team was specifically interested in assessing whether these providers were aligned about deploying psychedelics as treatments for various mental-health conditions.
Psychedelic-based therapies are predicted to revolutionize the global psychiatry industry over the next couple of decades, thanks to the purported medical benefits of several psychedelic drugs. A growing body of scientific literature has connected numerous psychedelics to significant improvements in mental health, discovering that psychedelics such as psilocybin, LSD and DMT can deliver potent long-term benefits at relatively minimal doses.
Compared to traditional mental-health treatments such as antidepressants, which require daily use and can have debilitating side effects, psychedelic-based treatments for mental health seem to provide long-term relief with barely any adverse side effects, making them a much more efficient alternative.
Now that psychedelics have exhibited medical efficacy against debilitating mental-health conditions such as treatment-resistant depression, senior researcher and study author Stacy Bradburry Armstrong and her team investigated the psychedelic-related beliefs and attitudes among various medical professionals. The researchers analyzed data collected in a trio of different surveys of mental-health professionals including psychiatrists, clinical social workers and psychologists.
The data covered the participants' beliefs and attitudes about the perceived effectiveness and acceptability of psychedelic-assisted therapy as well as demographic information on matters such as years of medical experience, gender, and age. A total of 366 psychologists, 309 clinical social workers and 181 psychiatrists completed the team's survey.
Interestingly, the team discovered that psychiatrists, psychologists and clinical social workers did not have aligned beliefs and attitudes about psychedelic-assisted therapy. While psychiatrists have a much better understanding of the novel treatment compared to clinical social workers, psychologists are significantly more accepting of psychedelic-assisted therapy compared to clinical social workers. Additionally, psychologists considered psychedelic-assisted therapy to be "significantly more reasonable" compared to both psychiatrists and social workers.
The researchers also found that social workers were much more likely to perceive the cons of psychedelic therapy compared to psychiatrists and psychologists, while the two latter professions were more likely to believe in the "permanent improvements" caused by psychedelic-assisted therapy compared to clinical social workers.
According to Armstrong, the only consistency among the three health groups was that they were all relatively neutral on the effectiveness of psychedelic-assisted therapy.
With the FDA expected to approve the first psychedelic for medical use sometime next year, Armstrong says work is needed to prepare the medical workforce for the advent of psychedelic-assisted treatments.
That work of preparing the medical workforce for psychedelic-assisted treatments is likely to involve many stakeholders, including psychedelics startups such as Compass Pathways PLC (NASDAQ: CMPS), federal and state government agencies, as well as nongovernment actors such as the academia.
About PsychedelicNewsWire
PsychedelicNewsWire ("PNW") is a specialized communications platform with a focus on all aspects of psychedelics and the latest developments and advances in the psychedelics sector. It is one of 60+ brands within the Dynamic Brand Portfolio @ IBN that delivers: (1) access to a vast network of wire solutions via InvestorWire to efficiently and effectively reach a myriad of target markets, demographics and diverse industries; (2) article and editorial syndication to 5,000+ outlets; (3) enhanced press release enhancement to ensure maximum impact; (4) social media distribution via IBN to millions of social media followers; and (5) a full array of tailored corporate communications solutions. With broad reach and a seasoned team of contributing journalists and writers, PNW is uniquely positioned to best serve private and public companies that want to reach a wide audience of investors, influencers, consumers, journalists and the general public. By cutting through the overload of information in today's market, PNW brings its clients unparalleled recognition and brand awareness. PNW is where breaking news, insightful content and actionable information converge.
To receive SMS alerts from PsychedelicNewsWire, text "Groovy" to 21000 (U.S. Mobile Phones Only)
For more information, please visit https://www.PsychedelicNewsWire.com
Please see full terms of use and disclaimers on the PsychedelicNewsWire website applicable to all content provided by PNW, wherever published or re-published: https://www.PsychedelicNewsWire.com/Disclaimer
PsychedelicNewsWire
San Francisco, CA
www.PsychedelicNewsWire.com
415.949.5050 Office
Editor@PsychedelicNewsWire.com
PsychedelicNewsWire is powered by IBN
This post was originally published by our media partner here.