This post is presented by our media partner Psychedelic News Wire
View the original article here.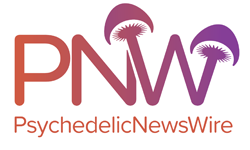 Research into psychedelics has revealed that the Default Mode Network (DMN), a series of interconnected regions in the brain that are involved in introspection, may play a role in how psychedelics deliver their effects.
The DMN is associated with self-criticism and self-reflection and exhibits amplified activity when people take part in tasks that require interacting with and understanding others. Conversely, prior research has found that an overactive Default Mode Network may also be associated with obsessive-compulsive disorder (OCD), anxiety and depression.
On the other hand, the Theory of Mind (ToM) Network has been tied to perspective taking, the ability to look outside of one's own perspective and consider issues from another individual's point of view.
Although both these brain regions play a major role in the human experience, playing a critical role in how people understand themselves and others, there have been few if any previous studies on how they may overlap and cooperate. Furthermore, there has been barely any research on how psychedelics affect the interaction of these two regions.
Psychedelic research is a new and incredibly exciting field of study that has the potential to completely upend psychiatry and other fields of the medical industry. Studies have found that psychedelics can treat several hard-to-treat mental disorders such as treatment-resistant depression, eating disorders and post-traumatic stress disorder (PTSD) with few side effects.
The recent study looking into how psychedelics impact the Theory of Mind and Default Mode Networks found something quite interesting. The BA31 and BA23 regions in the cingulate cortex, which houses the ToM and DMN, affect how these two networks overlap and interact. Furthermore, the research also revealed that the cingulate cortex may also be involved in how psychedelics affect interactions between the DMN and ToM.
Researchers discovered that psychedelics and the Default Mode Network seem to affect social cognition regions of the brain and the ToM in a similar way. This interaction with social cognition brain regions and the ToM may be why psychedelics can cause an altered state of consciousness and changes in how one perceives the self.
Additionally, the researchers posit that psychedelics may cause feelings of profound empathy and connectedness by affecting the regions of the brain responsible for emotional processing and social thinking. The researchers also found that the Default Mode Network doesn't seem to play a specific role in the function of the Theory of Mind Network, indicating that the DMN is more involved in a wider range of social cognition tasks such as facial emotion recognition, emotion attribution and empathy.
The study findings show that psychedelics may be useful in the development of therapies for conditions caused by deficits in Theory of Mind and social cognition such as bipolar disorder, neurodegenerative disorders and autism spectrum disorders.
With many entities, such as Compass Pathways PLC (NASDAQ: CMPS), investing in developing psychedelic-based treatment, the way mental health ailments are treated could soon be revolutionized.
About PsychedelicNewsWire
PsychedelicNewsWire (PNW) is a specialized content distribution company that (1) aggregates and distributes news and information on the latest developments in all aspects and advances of psychedelics and their use, (2) creates PsychedelicNewsBreaks designed to quickly update investors on important industry news, (3) leverages a team of expert editors to enhance press releases for maximum impact, (4) assists companies with the management and optimization of social media across a range of platforms, and (5) delivers unparalleled corporate communication solutions. PNW stays abreast of the latest information and has established a reputation as the go to source for coverage of psychedelics, therapeutics and emerging market opportunities. Our team of seasoned journalists has a proven track record of helping both public and private companies gain traction with a wide audience of investors, consumers, media outlets and the general public by leveraging our expansive dissemination network of more than 5,000 key syndication outlets. PNW is committed to delivering improved visibility and brand recognition to companies operating in the emerging markets of psychedelics.
To receive instant SMS alerts, text "Groovy" to 844-397-5787 (U.S. Mobile Phones Only)
For more information please visit https://www.psychedelicnewswire.com
Please see full terms of use and disclaimers on the PsychedelicNewsWire website applicable to all content provided by PNW, wherever published or re-published: https://www.psychedelicnewswire.com/Disclaimer
Do you have questions or are you interested in working with PNW? Ask our Editor
PsychedelicNewsWire (PNW)
San Francisco, California
www.psychedelicnewswire.com
415.949.5050 Office
Editor@PsychedelicWire.com
PsychedelicNewsWire is part of the InvestorBrandNetwork.
This post was originally published by our media partner here.