This post is presented by our media partner Psychedelic News Wire
View the original article here.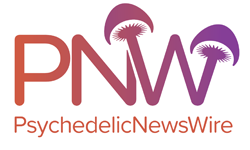 Researchers from Sorbonne University have found that ketamine can reduce depression symptoms in patients with treatment-resistant depression (TRD) just four hours after infusion. Compared to healthy controls, patients with TRD reported feeling more optimistic a few hours after ketamine infusion, indicating that the psychedelic may have potent and fast-acting mental health benefits.
Prior studies have suggested that ketamine can alleviate depressive symptoms and reduce suicidal thoughts in some people, but this recent study sought to understand exactly how ketamine delivered its antidepression effects.
Hugo Bottemanne from Sorbonne University's Paris Brain Institute said several pharmacological studies have shown ketamine has the ability to change how people update their beliefs in the face of new information by disturbing the belief-updating process. He also noted another ketamine study that found that the psychedelic can cause a significant and long-term reduction in depressive beliefs in people with major depressive disorder after just one infusion.
Hugo and his team wanted to see how ketamine infusions affected belief updating in TRD patients and how the resulting cognitive effects of ketamine administration affected its clinical effects. They recruited 56 participants including 30 healthy volunteers and 26 individuals with depression. The group had a mean age of 32.4 years and 52% (29) were male.
The latter group included people diagnosed with bipolar depression or major depressive disorder, who had scored more than 20 on the Montgomery-Åsberg Depression Rating Scale (MADRS) and more than 7 on the Maudsley Staging Method, and who hadn't responded to a least two trials involving antidepressants.
Individuals with addictive or substance-use disorders as well as neurosurgical, psychiatric or neurological comorbidities, or a history of recreational ketamine use were excluded from the study.
The research team observed treatment-resistant depression patients 24 hours before the initial ketamine infusion, 4 hours after ketamine administration, and 4 hours after the third ketamine infusion, which happened a week after the first infusion.
The researchers found that after a single ketamine infusion, people with treatment-resistant depression could update their beliefs more after receiving good news than bad news compared to healthy controls. Furthermore, ketamine infusion caused a "rapid and significant increase" in MADRS scores only four hours after the infusion.
The Montgomery–Åsberg Depression Rating Scale is a diagnostic questionnaire used to test the severity of depressive episodes in people with conditions such as treatment-resistant depression. Bipolar depression, major depressive disorder and treatment-resistant depression often cause patients to develop a pessimistic worldview that causes them to see themselves, the world around them and the future in a persistently negative light.
By making it easier for depression patients to update their beliefs based on good news, ketamine can open the door to more effective depression treatments with greater long-term efficacy.
With many other companies such as Compass Pathways PLC (NASDAQ: CMPS) looking to develop psychedelic medicines from other hallucinogens, it is only a matter of time before patients diagnosed with treatment-resistant depression and other mental illnesses have a variety of effective psychedelic treatment options to choose from.
About PsychedelicNewsWire
PsychedelicNewsWire ("PNW") is a specialized communications platform with a focus on all aspects of psychedelics and the latest developments and advances in the psychedelics sector. It is one of 60+ brands within the Dynamic Brand Portfolio @ IBN that delivers: (1) access to a vast network of wire solutions via InvestorWire to efficiently and effectively reach a myriad of target markets, demographics and diverse industries; (2) article and editorial syndication to 5,000+ outlets; (3) enhanced press release enhancement to ensure maximum impact; (4) social media distribution via IBN to millions of social media followers; and (5) a full array of tailored corporate communications solutions. With broad reach and a seasoned team of contributing journalists and writers, PNW is uniquely positioned to best serve private and public companies that want to reach a wide audience of investors, influencers, consumers, journalists and the general public. By cutting through the overload of information in today's market, PNW brings its clients unparalleled recognition and brand awareness. PNW is where breaking news, insightful content and actionable information converge.
To receive SMS alerts from PsychedelicNewsWire, text "Groovy" to 21000 (U.S. Mobile Phones Only)
For more information, please visit https://www.PsychedelicNewsWire.com
Please see full terms of use and disclaimers on the PsychedelicNewsWire website applicable to all content provided by PNW, wherever published or re-published: https://www.PsychedelicNewsWire.com/Disclaimer
PsychedelicNewsWire
San Francisco, CA
www.PsychedelicNewsWire.com
415.949.5050 Office
Editor@PsychedelicNewsWire.com
PsychedelicNewsWire is powered by IBN
This post was originally published by our media partner here.