This post is presented by our media partner Psychedelic News Wire
View the original article here.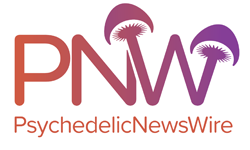 New research has revealed that a single dose of psilocybin, the main psychoactive agent in psychedelic mushrooms, can boost neuroplasticity in users. Scientists found that the psychedelic was capable of inducing neural changes that were associated with reductions in depression symptoms.
Neuroplasticity refers to the brain and nervous system's ability to change and adapt to interior or exterior stimuli by reorganizing neural connections, functions and structure. Researchers have been looking for ways to harness neuroplasticity and use it to treat mental disorders such as major depressive disorder (MDD) and addiction disorders. Psychedelics represent a new frontier in psychiatry that could finally allow scientists to leverage neuroplasticity and use the brain's ability to adapt and evolve to supercharge mental-health treatments.
A flurry of studies has found that various psychedelics can provide long-term relief against mental disorders such as post-traumatic stress disorder, depression, anxiety and eating disorders. However, while scientists believe hallucinogens deliver their mental-health benefits by acting on neural receptors such as the serotonin 5-HT-2A receptor, we still don't understand the exact biological mechanisms that allow psychedelics to offer mental health benefits.
Researchers from Northeastern University and Yale University School of Medicine set out to determine whether psychedelics treated mental disorders by inducing neuroplasticity. The study authors noted that it was especially important to understand the neural mechanisms that allowed psychedelics to induce long-term improvements in mood after minimal doses. The interinstitutional team of researchers used data collected from 22 individuals with MDD. With an average age of 20 years, the individuals in the participant pool had failed to respond to at least one depression treatment and stopped taking traditional antidepressants for at least two weeks prior to joining the study.
Participants were taken through two dosing sessions with a month interval between the dosing sessions, receiving a microcrystalline cellulose placebo during the first session and around 0.3-35 mg/kg of psilocybin during the second dosing session. Psychiatrists and study therapists guided the participants during the dosing sessions and provided psychotherapy before, during and after the guided sessions.
The research team used EEG (electroencephalography) and clinical assessments to analyze the effects of psilocybin and found that it caused "significant improvements" in depressive symptoms over time. Furthermore, the researchers discovered a substantial increase in a pattern of neural activity linked with neuroplasticity that suggests psychedelics may deliver some of their mental health benefits via neuroplasticity.
Study author and Yale University School of Medicine Albert E. Kent Endowed Professor of Psychiatry Deepak Cyril D'Souza said the team found evidence pointing to "enduring changes" in participants' brains after a single psilocybin dose. Further research will be necessary to replicate the study on a larger scale and fully understand the biological mechanisms that allow psychedelics to induce enduring neural changes.
With companies such as Mind Medicine Inc. (NASDAQ: MNMD) (NEO: MMED) (DE: MMQ) also engaged in developing therapeutic formulations from psychedelics, the public could soon have much more information about how these substances help to treat mental illnesses.
About PsychedelicNewsWire
PsychedelicNewsWire ("PNW") is a specialized communications platform with a focus on all aspects of psychedelics and the latest developments and advances in the psychedelics sector. It is one of 60+ brands within the Dynamic Brand Portfolio @ IBN that delivers: (1) access to a vast network of wire solutions via InvestorWire to efficiently and effectively reach a myriad of target markets, demographics and diverse industries; (2) article and editorial syndication to 5,000+ outlets; (3) enhanced press release enhancement to ensure maximum impact; (4) social media distribution via IBN to millions of social media followers; and (5) a full array of tailored corporate communications solutions. With broad reach and a seasoned team of contributing journalists and writers, PNW is uniquely positioned to best serve private and public companies that want to reach a wide audience of investors, influencers, consumers, journalists and the general public. By cutting through the overload of information in today's market, PNW brings its clients unparalleled recognition and brand awareness. PNW is where breaking news, insightful content and actionable information converge.
To receive SMS alerts from PsychedelicNewsWire, text "Groovy" to 21000 (U.S. Mobile Phones Only)
For more information, please visit https://www.PsychedelicNewsWire.com
Please see full terms of use and disclaimers on the PsychedelicNewsWire website applicable to all content provided by PNW, wherever published or re-published: https://www.PsychedelicNewsWire.com/Disclaimer
PsychedelicNewsWire
San Francisco, CA
www.PsychedelicNewsWire.com
415.949.5050 Office
Editor@PsychedelicNewsWire.com
PsychedelicNewsWire is powered by IBN
This post was originally published by our media partner here.