This post is presented by our media partner Psychedelic News Wire
View the original article here.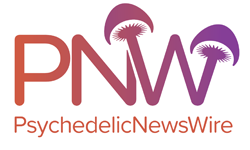 Scientists from the Paris Brain Institute have discovered that psychedelic drugs such as LSD and psilocybin (magic mushrooms) may be able to treat obsessive compulsive disorder (OCD). French researchers are now investigating whether LSD (lysergic acid diethylamide) may also be effective against OCD.
As barriers to psychedelic research have reduced in recent years, researchers across the world have begun studying the potential benefits and risks of psychedelic use in increased numbers. Initial research found that psychedelics may be effective mental-health treatments, and a growing body of research has consistently found that they can offer long-term relief against a myriad of mental-health conditions.
Scientific and public interest in psychedelics has exploded in recent years, thanks to a plethora of studies associating hallucinogens with major improvements in mental conditions such as anxiety, depression, eating disorders and post-traumatic stress disorder.
Obsessive-compulsive disorder is a mental disorder that causes people to engage in repetitive behaviors called compulsions as well as experience recurring and uncontrollable thoughts (obsessions). In many cases, OCD symptoms can result in significant distress and make it difficult for affected individuals to take part in daily activities, especially if the condition is untreated.
Paris Brain Institute researchers have now discovered that psychedelics such as magic mushrooms and LSD have shown that they can reduce OCD symptoms in some individuals. The French scientists analyzed the experiences of OCD patients who used psychedelics in the past to determine if the drugs had any perceived effect on the patients.
Cognitive neuroscience post-doctoral fellow Anne Buot says the research team recruited 174 participants with OCD symptoms who had sporadic or regular contact with psychedelic drugs. According to the participants, psychedelic drug use resulted in fewer obsessive thoughts, a diminished need to engage in rituals, reduced avoidance behavior and anxiety, and more acceptance of their condition. According to the report, 30% of the patients said the positive effects lasted for more than three months, indicating that psychedelics could be a relatively effective OCD treatment for some people.
Current OCD treatment protocols involve cognitive-behavioral therapies as well as specific antidepressants that can alter brain chemical levels to alleviate symptoms. However, around 30% to 40% of OCD patients don't respond to cognitive-behavioral therapies (CBT), and for those who do, it can often take weeks for the treatment to kick in.
With a flurry of studies finding that psychedelics can be effective against various mental-health disorders with few side effects, it was only natural that researchers would start investigating if the substances can also treat OCD, a condition said to affect 1 in 100 children and 1 in 40 adults in the United States.
However, the research team acknowledged their study's limitations and asked that their findings be interpreted with caution. Buot notes that future research efforts will require contemporary approaches to fully understand how psychedelic experiences trigger the therapeutic benefits of hallucinogens.
It looks like the scientific community has only scratched the surface of the medicinal benefits of psychedelic compounds, and startups such as atai Life Sciences N.V. (NASDAQ: ATAI) could unearth even more medical applications for the hallucinogenic substances they are focusing on.
About PsychedelicNewsWire
PsychedelicNewsWire ("PNW") is a specialized communications platform with a focus on all aspects of psychedelics and the latest developments and advances in the psychedelics sector. It is one of 60+ brands within the Dynamic Brand Portfolio @ IBN that delivers: (1) access to a vast network of wire solutions via InvestorWire to efficiently and effectively reach a myriad of target markets, demographics and diverse industries; (2) article and editorial syndication to 5,000+ outlets; (3) enhanced press release enhancement to ensure maximum impact; (4) social media distribution via IBN to millions of social media followers; and (5) a full array of tailored corporate communications solutions. With broad reach and a seasoned team of contributing journalists and writers, PNW is uniquely positioned to best serve private and public companies that want to reach a wide audience of investors, influencers, consumers, journalists and the general public. By cutting through the overload of information in today's market, PNW brings its clients unparalleled recognition and brand awareness. PNW is where breaking news, insightful content and actionable information converge.
To receive SMS alerts from PsychedelicNewsWire, text "Groovy" to 21000 (U.S. Mobile Phones Only)
For more information, please visit https://www.PsychedelicNewsWire.com
Please see full terms of use and disclaimers on the PsychedelicNewsWire website applicable to all content provided by PNW, wherever published or re-published: https://www.PsychedelicNewsWire.com/Disclaimer
PsychedelicNewsWire
San Francisco, CA
www.PsychedelicNewsWire.com
415.949.5050 Office
Editor@PsychedelicNewsWire.com
PsychedelicNewsWire is powered by IBN
This post was originally published by our media partner here.