This post is presented by our media partner Psychedelic News Wire
View the original article here.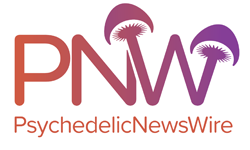 A recent study on methamphetamines and MDMA has produced interesting findings on the two drugs and their potential association with human connection. Researchers found that both MDMA and methamphetamines can enhance feelings of closeness and connectedness, but methamphetamines seemed to deliver stronger long-term benefits on social bonding compared to the psychedelic.
While both methamphetamines and MDMA are psychoactive in nature, they affect people in wildly different ways. MDMA (also known as molly or ecstasy) is a hallucinogenic with prosocial and empathogenic properties. MDMA users often report increased feelings of emotional closeness and trust, which has led to increased MDMA use in recreational settings.
A recent wave of psychedelic-related research has also found that MDMA can aid in the treatment of mental-health conditions, including anxiety, depression and severe post-traumatic stress disorder (PTSD), resulting in an increase in therapeutic use as well.
Methamphetamine, on the other hand, is a stimulant that can improve focus and increase energy. While it is most known for its potential for abuse and addiction, methamphetamines also have applications in the treatment of conditions such as obesity and attention deficit hyperactivity disorder (ADHD).
The study sought to determine how both drugs affected social interaction dynamics under rigorous scientific conditions. Study author and University of Chicago professor of psychiatry and behavioral neuroscience Harriet de Wit said the team's interest in the premise was born of MDMA's purported ability to induce feelings of closeness to other people. de Wit and her team wanted to study this prosocial effect in a double-blind study and used methamphetamine, a more common stimulant, as a comparison.
Eighteen participants received MDMA and 19 individuals received methamphetamine. Both groups then took part in conversations while under the influence of either a drug or a placebo before being asked to rate different aspects of their conversations. The researchers also used the Couples' Daily Conversation Scale (CDCS) and the inclusion in the Self (IOS) scale to assess participant interest and partner responsiveness.
Surprisingly, participants reported that methamphetamines induced feelings of connection as well as higher levels of meaningfulness and enjoyment. Meth reportedly increased the participants' attentiveness during their conversations while minimizing the negative aspects associated with conversation, such as energy drain or communication difficulties.
Both methamphetamine and MDMA also induced feelings of connectedness with conversation partners, but methamphetamine seemed to produce a stronger and more long-lasting effect. However, the researchers admitted the study had several limitations and noted that further research would be necessary to determine if methamphetamine can induce similar feelings of connectedness in a more diverse group of people.
Such research insights vindicate the view of research and drug-development companies such as Lucy Scientific Discovery Inc. (NASDAQ: LSDI) that wish to undertake thorough research and come up with the right formulation for a given mental-health indication instead of users self-prescribing psychedelics without sufficient data on the compounds' efficacy for the condition for which they are taking those substances.
NOTE TO INVESTORS: The latest news and updates relating to Lucy Scientific Discovery Inc. (NASDAQ: LSDI) are available in the company's newsroom at https://ibn.fm/LSDI
About PsychedelicNewsWire
PsychedelicNewsWire ("PNW") is a specialized communications platform with a focus on all aspects of psychedelics and the latest developments and advances in the psychedelics sector. It is one of 60+ brands within the Dynamic Brand Portfolio @ IBN that delivers: (1) access to a vast network of wire solutions via InvestorWire to efficiently and effectively reach a myriad of target markets, demographics and diverse industries; (2) article and editorial syndication to 5,000+ outlets; (3) enhanced press release enhancement to ensure maximum impact; (4) social media distribution via IBN to millions of social media followers; and (5) a full array of tailored corporate communications solutions. With broad reach and a seasoned team of contributing journalists and writers, PNW is uniquely positioned to best serve private and public companies that want to reach a wide audience of investors, influencers, consumers, journalists and the general public. By cutting through the overload of information in today's market, PNW brings its clients unparalleled recognition and brand awareness. PNW is where breaking news, insightful content and actionable information converge.
To receive SMS alerts from PsychedelicNewsWire, text "Groovy" to 21000 (U.S. Mobile Phones Only)
For more information, please visit https://www.PsychedelicNewsWire.com
Please see full terms of use and disclaimers on the PsychedelicNewsWire website applicable to all content provided by PNW, wherever published or re-published: https://www.PsychedelicNewsWire.com/Disclaimer
PsychedelicNewsWire
San Francisco, CA
www.PsychedelicNewsWire.com
415.949.5050 Office
Editor@PsychedelicNewsWire.com
PsychedelicNewsWire is powered by IBN
This post was originally published by our media partner here.