This post is presented by our media partner Psychedelic News Wire
View the original article here.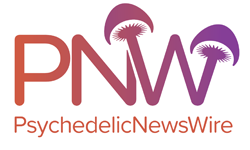 A recent Canadian study has suggested that psilocybin, the main hallucinogenic agent in magic mushrooms, may ease the psychological distress associated with childhood trauma. Researchers say the psychedelic seemed to offer "particularly strong benefits" to individuals who faced extremely severe adversity during childhood.
Led by a team of researchers from Athabasca University, the University of British Columbia, Simon Fraser University and the University of Michigan, the study involved assessing the childhood trauma experiences of 1,249 Canadians aged 15 years and older. The researchers asked participants about any prior psilocybin use, when they last took the psychedelic and the strength and frequency of their doses. They found that people who had used psilocybin had less childhood-trauma-related psychological distress compared to those who had not used the psychedelic.
According to the report, 49.9% of the respondents said they used psilocybin often or always to deal with emotional or mental-health challenges while 32.2% said they "sometimes" used psilocybin for the same reason. Participants who had adverse childhood experiences were much more likely to use psilocybin for mental-health reasons, but the prevalence of childhood trauma did not increase their chances of using psilocybin for alternative reasons such as relieving boredom, spiritual purposes, connecting with others and pleasure.
Furthermore, the researchers discovered a "dose-response effect" that caused a larger psychological effect and further psychological well-being improvements with increased exposure to psilocybin. The research team surmised that psilocybin may offer a feasible alternative in the treatment of childhood trauma-related psychological stress. They said prior feasibility studies had found that psilocybin has a low potential for addiction, especially at low doses, and a good safety profile.
However, while the psychedelic is relatively safe to use under provider care, even for patients with complex psychiatric needs, using it outside of medical settings can lead to adverse experiences. In some cases, people can experience extreme anxiety, paranoia and even psychotic episodes, the researcher wrote.
The study adds to a steadily growing body of research that has connected several psychedelics with numerous mental health benefits in recent years. Psychedelics such as psilocybin, LSD, MDMA and mescaline have shown that they can offer long-term benefits against several mental-health conditions, especially when they are paired with traditional talk therapy.
A September study from The Ohio State University, Unlimited Sciences and Johns Hopkins University found that psilocybin is associated with "persistent reductions" in alcohol misuse, anxiety and depression coupled with increases in extraversion, spiritual well-being and emotional regulation.
Another paper from the American Medical Association (AMA) discovered that a single psilocybin dose can result in "clinically significant and sustain reductions" in major depression symptoms. Entities such as Mind Medicine Inc. (NASDAQ: MNMD) (NEO: MMED) (DE: MMQ) are also running psychedelic drug-development programs, and these could yield additional use cases for these hallucinogenic substances.
About PsychedelicNewsWire
PsychedelicNewsWire ("PNW") is a specialized communications platform with a focus on all aspects of psychedelics and the latest developments and advances in the psychedelics sector. It is one of 60+ brands within the Dynamic Brand Portfolio @ IBN that delivers: (1) access to a vast network of wire solutions via InvestorWire to efficiently and effectively reach a myriad of target markets, demographics and diverse industries; (2) article and editorial syndication to 5,000+ outlets; (3) enhanced press release enhancement to ensure maximum impact; (4) social media distribution via IBN to millions of social media followers; and (5) a full array of tailored corporate communications solutions. With broad reach and a seasoned team of contributing journalists and writers, PNW is uniquely positioned to best serve private and public companies that want to reach a wide audience of investors, influencers, consumers, journalists and the general public. By cutting through the overload of information in today's market, PNW brings its clients unparalleled recognition and brand awareness. PNW is where breaking news, insightful content and actionable information converge.
To receive SMS alerts from PsychedelicNewsWire, text "Groovy" to 21000 (U.S. Mobile Phones Only)
For more information, please visit https://www.PsychedelicNewsWire.com
Please see full terms of use and disclaimers on the PsychedelicNewsWire website applicable to all content provided by PNW, wherever published or re-published: https://www.PsychedelicNewsWire.com/Disclaimer
PsychedelicNewsWire
San Francisco, CA
www.PsychedelicNewsWire.com
415.949.5050 Office
Editor@PsychedelicNewsWire.com
PsychedelicNewsWire is powered by IBN
This post was originally published by our media partner here.