This post is presented by our media partner Garden Culture Magazine
View the original article here.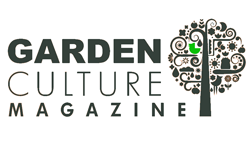 We celebrate local food and artisans; it's time to celebrate local flowers! From August 10-16th, Canadian Flowers Week (CFW) will promote locally grown cut flowers across Canada. This special event began in 2018 and was created by Natasa Kajganic, founder of the Toronto Flower Market. The celebration is based upon similar events in the United Kingdom, Australia, and the United States.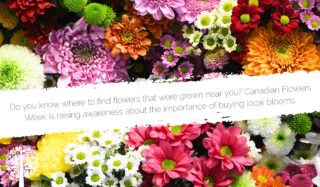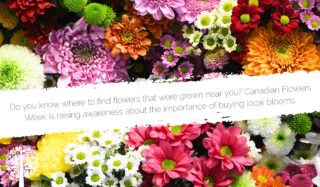 Why
 Local Flowers Matter
In Canada, sales from the greenhouse, nursery, cut flower, and sod industries totaled 4.7 billion dollars in 2021. But only 0.6% of that revenue was attributed to locally grown cut flowers, despite $158 million worth of cut flowers being sold.
The majority of those blooms were imported from Africa or South America.
According to the International Council on Clean Transportation, for Valentine's Day 2018, the cost of refrigerating and transporting cut flowers by air and land from South America to the United States produced 360,000 metric tons of CO2 – the equivalent of 78,000 cars. Yikes!
Raising Awareness
CFW wants to draw attention to a homegrown alternative. A 2010 Pick Ontario survey finds that 97% of Canadians want to buy locally grown blooms but don't know where to find them.
There are over 2,000 flower growers in Canada and 100 different varieties of cut flowers available; the goal of CFW is to make that information available to everyone.
Join The Celebration
CFW invites everyone to get involved: growers, florists, and the public. Their website provides downloadable posters and seasonal bloom charts for provinces throughout Canada, alongside resources of where to find locally grown cut flowers, whether from a flower farm, farmer's market, or local florist.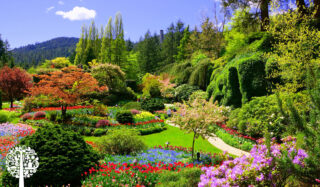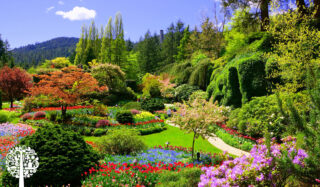 I recently spoke with Vancouver florist Alicia Baerg, who says, "Many florists are now responding to the buy local movement and carrying local seasonal blooms."
During CFW, florists are encouraged to create storefront displays or installations with local blooms to draw the public's eye. But the best way to get involved is not only to buy a locally grown floral bouquet but to visit a local flower farm in your region. Many offer u-pick days and summer festivals.
Walk among locally grown dahlias, sunflowers, and rudbeckia, experiencing the ecosystem the farm provides to local pollinators. Local flowers are fresh, and many of them are sustainably grown as well.
Many flower farms offer subscription flower services. Find out how to sign up to receive fresh-cut flowers from spring to late fall. At your next family event, choose locally sourced seasonal bouquets and spread the word.
The main goal of CFW is, according to Kajanic, "to further enhance the conversation around the origin of cut flowers and how much better locally grown flowers are for the economy and the environment."
In Canada, locally grown blooms are as abundant and diverse as the natural landscape – and CFW celebrates that.
This post was originally published by our media partner here.