This post is presented by our media partner Stratcann
View the original article here.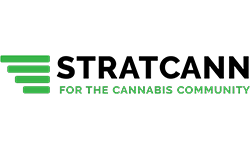 Residents of Surrey, BC, will not be able to buy weed locally any time soon.
Surrey city council has voted to send a report on cannabis retail stores back to city staff to be retooled before it will be considered.  
In a council meeting on Monday, July 24, staff presented council with a proposal for a policy framework for regulating cannabis retail stores within the city. Earlier this year Council directed staff to produce a report to address how the city could potentially allow cannabis stores. 
But in Monday's meeting, all but one city councillor voted to refer the report back to staff to consider new options. Namely, councillors were concerned that the staff report suggested the city first look at authorizing cannabis stores on city-owned property to give the city more control over those stores.
Seven of the eight city councillors, plus the mayor, agreed with a motion from councillor Doug Elford to refer the report back to staff, with Mayor Brenda Locke noting that she still feels it's "unfortunate" that cannabis was legalized at all. When Locke was running for Mayor, she said residents "definitely" want to see cannabis stores in the city.
One councillor, Harry Bains, said he understood city staff's reasoning for proposing that the city first consider city-owned property for possible future stores. However, he still supported Elford's motion. 
A previous city council had banned cannabis stores from Surrey entirely. Since then, several stores have popped up on the city's border in neighbouring communities. Residents can also receive deliveries from stores located in other cities. 
Councillor Mandeep Nagra also noted that he feels the residents of Newton Town Centre, the township within Surrey that would be home to the first proposed property, located at 13455–72 Avenue, would not be welcomed by residents. 
Staff pointed out to council that the option to first consider city-owned properties was not a requirement, and that other privately-owned locations could be considered. A timeline for an updated staff report to council is to be determined. 
The Surrey Board of Trade released a report earlier this year calling on the local government to begin allowing cannabis retailers to operate in the municipality. Jasroop Gosal, Policy & Research Manager for the Surrey Board of Trade, says the board has concerns with how long the proposed plan will take to implement, while other cities in BC and across Canada have already moved forward.
"This framework is going to result in a lengthy implementation timeline," said Gosal in a press release. "Many cities from across the province allow retail operations to occur on private land, which meets the prudent criteria put in place by the Provincial Government. The report also doesn't indicate a timeline for the pilot, initial phase, or future phases."
---
This post was originally published by our media partner here.