This post is presented by our media partner Psychedelic News Wire
View the original article here.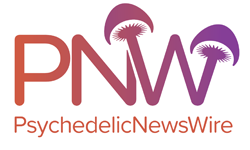 A recent survey of over 150 volunteers has revealed that micro- and macrodoses of classic psychedelics may be able to alleviate chronic pain. Published in the "European Journal of Pain," the study adds to the growing body of literature connecting psychedelics such as psilocybin (magic mushrooms), mescaline, DMT and LSD with reductions in chronic pain.
Although the psychedelic research field is still in its infancy, most studies focus on the potential benefits and risks of using psychedelics to treat a myriad of mental-health issues. However, researchers have also discovered that psychedelics may also have applications in chronic pain treatment. In the recent study, scientists found that classic psychedelics such as LSD and psilocybin resulted in better pain relief in volunteers compared to traditional pain-relieving medication.
The research team surveyed 170 participants and focused on tension-type headaches, migraine, sciatica, arthritis and fibromyalgia. With the exception of sciatica, all the other chronic pain conditions responded to psychedelics, and patients reported reduced pain levels that started just a day after dosage and lasted up to three days after dosage.
According to the researchers, participants reported better results when they used full doses rather than microdosing. Furthermore, survey participants said microdosing seemed to deliver pain-relieving results that were comparable to using conventional antipain medications. Patients with sciatica did not report any statistically significant reduction in pain after taking psychedelics, indicating that hallucinogens may be more effective against certain pain conditions compared to others.
Unsurprisingly, LSD and psilocybin were the most commonly used psychedelics among the participants.
Prior studies have also found correlations between psychedelic use and pain relief. One double-blind, randomized placebo-controlled study from the Netherlands' Maastricht University found that LSD may have pain-dampening properties while research from 2021 revealed that psychedelic experiences led to improved pain scores in people with chronic pain. Another 2021 study on people with migraines found that even low psilocybin doses could deliver "significant" pain relief compared to people who took placebos.
The connection between psychedelic use and reduced pain is still largely unexplored, and most related research has been limited to relatively small participant pools. The researchers behind the recent paper acknowledge that their paper has limitations, such as the fact that it is based on retrospective self-ratings from people who self-administer hallucinogens, which can increase the risk of bias and limit the generalizability of the subsequent findings. The researchers say larger and more controlled studies will be necessary to fully explore the connection between pain relief and psychedelic use.
As many more companies such as Seelos Therapeutic Inc. (NASDAQ: SEEL) pour resources into psychedelic drug development, it is likely that the scope of efficacy of these hallucinogens could expand far beyond mental health and help with many other physiological ailments as this survey seems to suggest.
About PsychedelicNewsWire
PsychedelicNewsWire ("PNW") is a specialized communications platform with a focus on all aspects of psychedelics and the latest developments and advances in the psychedelics sector. It is one of 60+ brands within the Dynamic Brand Portfolio @ IBN that delivers: (1) access to a vast network of wire solutions via InvestorWire to efficiently and effectively reach a myriad of target markets, demographics and diverse industries; (2) article and editorial syndication to 5,000+ outlets; (3) enhanced press release enhancement to ensure maximum impact; (4) social media distribution via IBN to millions of social media followers; and (5) a full array of tailored corporate communications solutions. With broad reach and a seasoned team of contributing journalists and writers, PNW is uniquely positioned to best serve private and public companies that want to reach a wide audience of investors, influencers, consumers, journalists and the general public. By cutting through the overload of information in today's market, PNW brings its clients unparalleled recognition and brand awareness. PNW is where breaking news, insightful content and actionable information converge.
To receive SMS alerts from PsychedelicNewsWire, text "Groovy" to 21000 (U.S. Mobile Phones Only)
For more information, please visit https://www.PsychedelicNewsWire.com
Please see full terms of use and disclaimers on the PsychedelicNewsWire website applicable to all content provided by PNW, wherever published or re-published: https://www.PsychedelicNewsWire.com/Disclaimer
PsychedelicNewsWire
San Francisco, CA
www.PsychedelicNewsWire.com
415.949.5050 Office
Editor@PsychedelicNewsWire.com
PsychedelicNewsWire is powered by IBN
This post was originally published by our media partner here.