This post is presented by our media partner Grow Opportunity
View the full article here.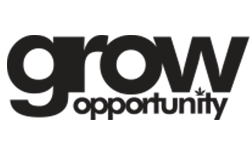 (Globe Newswire) Chicago and Vancouver — incredibles, an award-winning cannabis brand from Green Thumb Industries Inc. has launched its new, fast-acting Pineapple Express Gummies. The accelerated, tropic-infused edible experience will be available at RISE Dispensaries and other retailers throughout Illinois beginning Friday, October 27.
"We're thrilled to introduce our very first fast-acting edibles product, a delicious fusion of innovation and indulgence. This exciting addition to our portfolio is a testament to our commitment to delivering credible, worry-free experiences to our customers, with a focus on convenience and efficacy," said Dominic O'Brien, senior vice president of revenue at Green Thumb.
Quick, sweet, and to the point, incredibles fast-acting Pineapple Express Gummies offer a delicious cannabis adventure that transports consumers to paradise in as quick as 5-15 minutes. The new edible offering from incredibles is crafted using molecular encapsulation to provide a faster onset period than traditional edibles. For those living a fast-paced life filled with twists and turns, Fast-Acting Pineapple Express Gummies from incredibles provide a consistent cannabis getaway to the tropics for a fraction of the price and a fraction of the time.
Each package contains 100mg of THC dosed in 10mg pieces.
Known as "the credible edible," incredibles has been developing consistently dosed cannabis confections since 2010, providing predictable effects for worry-free enjoyment.
This post was originally published by our media partner here.