This post is presented by our media partner Grow Opportunity
View the full article here.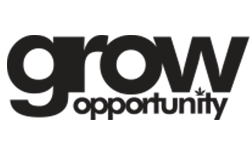 A micro-processing licence is typically issued to smaller companies as the initial and annual licensing fees are lower and the requirements are less stringent.  However, the quantity of cannabis which can be possessed, handled and sold in any given year is limited to a maximum of 600kg of dried cannabis or its equivalent, while there are no restrictions or limits on sales volumes with a standard licence.
To date, the company has been operating under a micro-processing licence which enabled it to create and commercialize a variety of innovative cannabis products and build its brands. Given the popularity of several of its products, the company has reached the prescribed limit and it expects, with the steadily increasing sales and upcoming product launches, it was necessary to transition to a standard processing licence.
"When the company originally applied for a micro-processing licence in 2019, it made sense to limit costs and allocate more funds towards product development and establishing a strong presence in the industry. We did, however, design our facilities to be easily adaptable to meet the more stringent requirements of the standard processing licensing so the costs of this transition have been minimal. The Good Shroom can now manufacture, sell and distribute an unlimited amount of cannabis products and we can scale up production when necessary as we expect sales momentum to continue." stated Eric Ronsse, the company's CEO.
The Good shroom has scheduled the upcoming product launches, to take place in Quebec and Alberta over the next eight weeks. The various product launches in Alberta will occur intermittently and those in Quebec will occur as seen below.
This post was originally published by our media partner here.