This post is presented by our media partner Stratcann
View the original article here.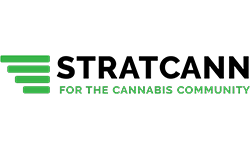 SHOWCASING CANADA'S BEST DRIED FLOWER PRODUCTS
Welcome to the Good Weed Board on StratCann – part five! To kick off the previous four columns, I've expounded on some of the flaws of cannabis marketing and quality grading. For this piece, I had another critique prepared. But at some point, I remembered the intention of the Good Weed Board is to celebrate good weed. I decided to cut the critique to praise the producers and ensure their products don't go unnoticed.
It's a fact that in five years, the regulated industry has not become all it was hyped up to be. There are significant flaws at every level. It feels like the wrong types have often ended up pulling the strings. Investors degrade the commodity and watch a culture crumble as a consequence. Maybe we all set out initially because we saw an opportunity to gain power or get rich. Perhaps now we're all just paying the price for our misguidance.
Yet despite all the flaws, good weed still exists in the regulated system. Sometimes, I need to remind myself it's only been five years. The market is still bound to mature. People come and go. It's only so long fake thugs can pretend. Some businesses will shutter, while others will start anew. The legacy of good weed carries on.
So, let's jump straight to the Part Five ratings.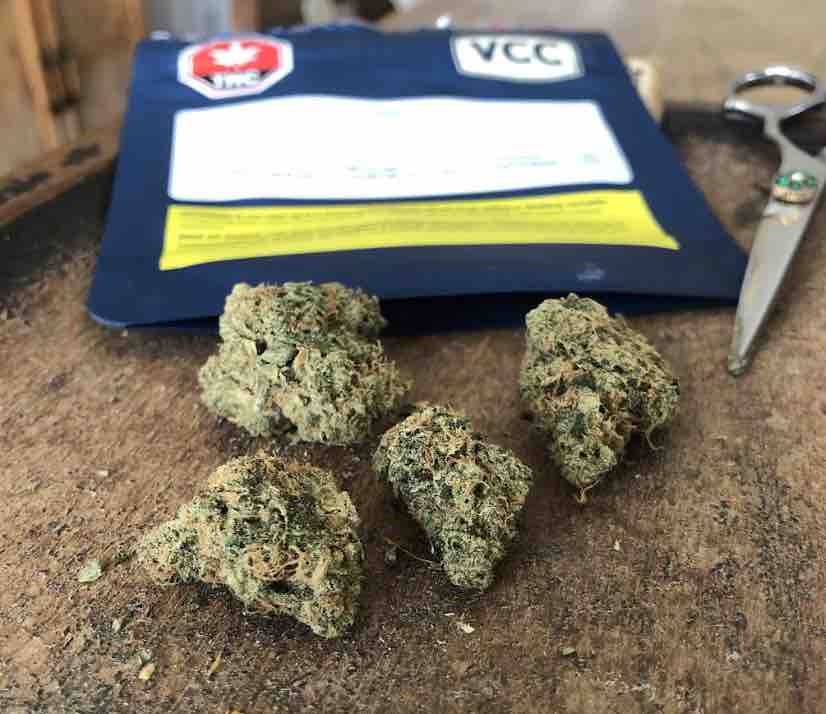 The first entry is Pomelo Skunk by Victoria Cannabis Company. The Victoria Cannabis Company is a micro-cultivation team of traditional market operators growing craft flower in the heart of Victoria, BC. The VCC's slogan is 'The Nose Knows', a clever barb at the marketing of terpene percentages.
Pomelo Skunk is a cross of Rockstar and Citrique, bred by Life Cycle Botanics. Packaged in a 3.5g format, the back label provides both cultivar and grow information, along with harvest facts that include the water activity and cure time. VCC also proudly advertises the practice of no irradiation or e-beam.
Lemon zest dominates this one, with sweet skunk on the exhale. Reminiscent of various Haze cuts from the traditional market. Nice to blaze on warm sunny days, and smooth to the very end. OG Rating = 81/100.
The second entry for Part Five is Super Lemon Haze by Homestead Cannabis Supply. Homestead offers certified organic flower grown in BC's Fraser Valley by Rubicon Organics. Part of their Bandwagon rotating SKU, I purchased this 28-gram offering from Numo Cannabis in Edmonton for around $130.
Super Lemon Haze originates from a cross of Lemon Skunk and Super Silver Haze. This flower was grown in living soil, hang-dried for 14 days, cold-cured and non-irradiated. As advertised on the package, the appearance is bright green with orange pistils. The profile is a combination of lemon, sweet and tart. OG Rating = 84/100.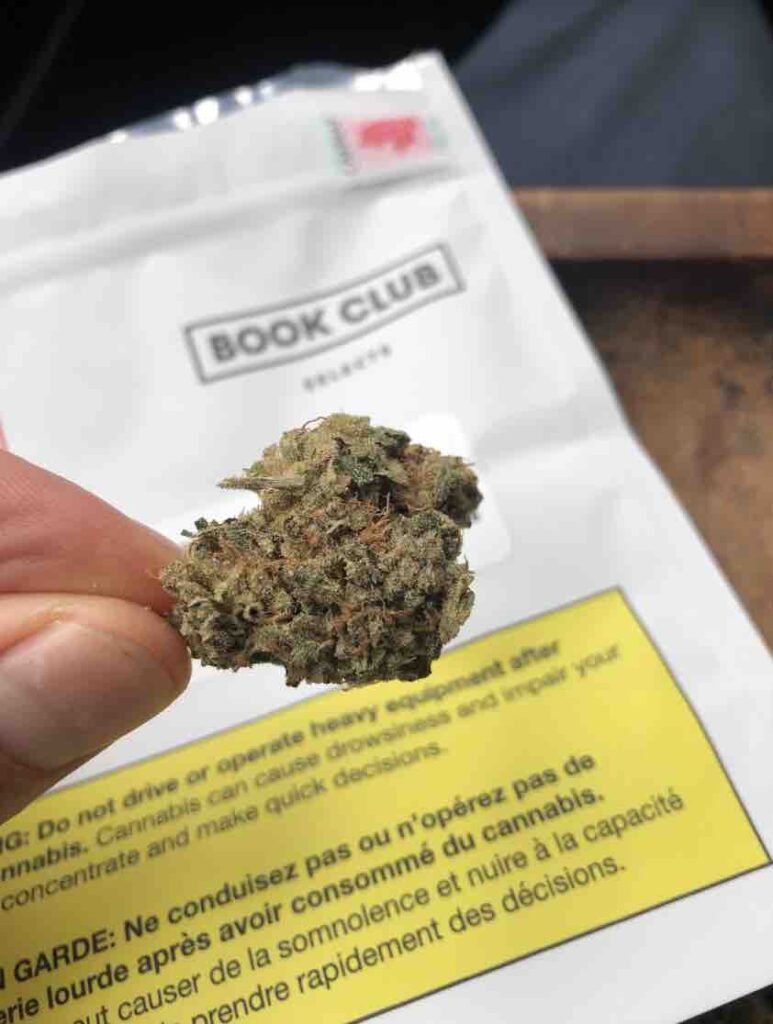 The third entry is GMDough by Book Club Selects. The brainchild of Adolfo Gonzalez, Book Club is a cannabis curation and innovation company that works with cannabis community leaders to develop and launch the next generation of cultivars and product formats. They also host an event space on East 10th Ave in Vancouver.
GMDough was grown by Zevk Cultivation in Weyburn, Saskatchewan, using deep water culture methods. The lineage is Chem91 x GMO x Project Strudel. I purchased this 14-gram offering from the Burb Tuscany Village store in Victoria, BC.
Less is more when it comes to extra space in packaging. This flower was placed into a small bag—perfect size for a 14g. The package features a detailed back label like VCC, which includes flavour profile, cultivar, farm, grow, and harvest information. Inside the bag, I discovered small but spongy buds with perfect moisture content.
A profile of dough mixed with vanilla rose from the undisturbed flower. Sweet gas blended with lime wafted out from the inner layers as I broke it apart. The combination revealed a minty aroma that reminded me of Secret Mintz by Dunn Cannabis. The burn was supreme. Lots of flavour and a potency signalling oil ring. OG Rating = 84/100.
The final entry for Part Five is Punch Mints by Partake Cannabis. Partake is a small-scale indoor cannabis garden in Edmonton, Alberta. Their slogan is Real. Craft. Flower. I purchased the Punch Mints 3.5-gram from Enlightened Herb in Diamond Valley.
My purchase occurred two weeks after the package date. One Boost pack was included in the small glass jar, adequately sized for a 3.5g. The moisture content was balanced. I would still love to know the harvest date of this particular batch.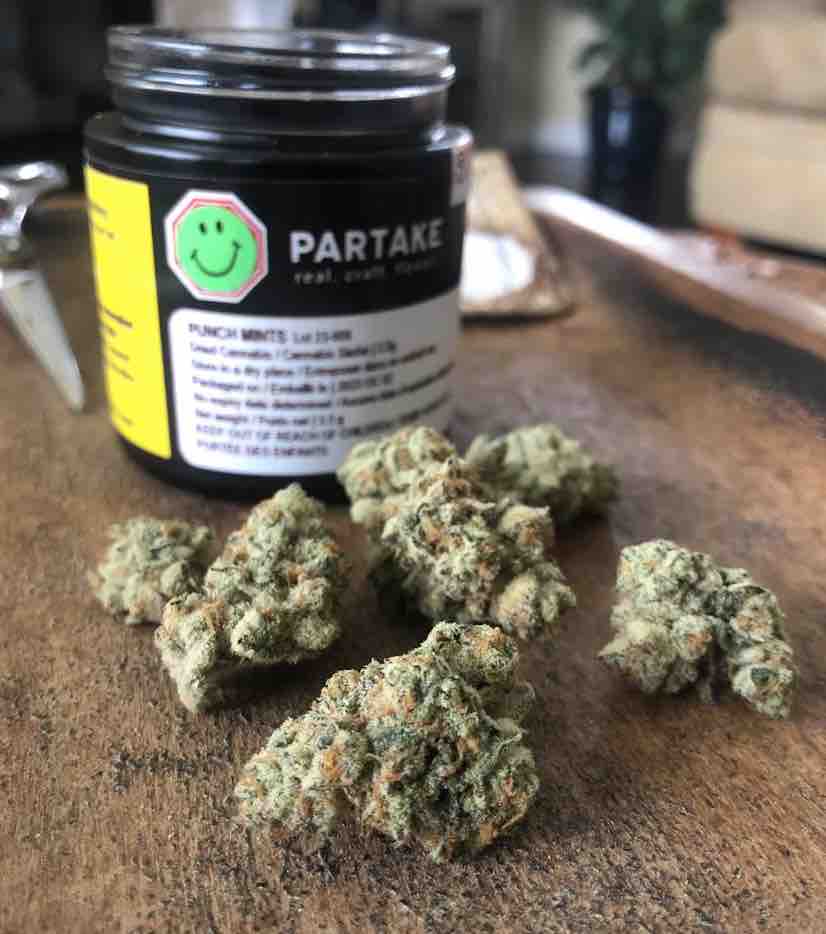 Inside the jar were small but impressive buds. A berry punch aroma erupted from my chopping tray as I worked the scissors. The smoke provided a pine-cleaner flavour, similar to menthol. Nice, smooth burn. OG Rating = 80/100.
That's all for Part Five. My next column will showcase four more products from the Good Weed Board. Stay tuned to find out if any break the current record score of 86. Happy blazing!
---
Marty Wig is the cofounder of Overgrown Gardens, and creator of the OG Rating Guide. He has been grading cannabis since 2003.
Related Articles
This post was originally published by our media partner here.