This post is presented by our media partner Psychedelic News Wire
View the original article here.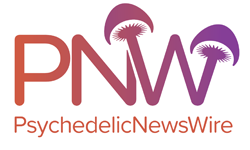 Lucy Scientific Beats MindMed and Seelos Therapeutics to the Punch
Lucy Scientific Discovery (NASDAQ: LSDI) ("Lucy" or the "Company), a Nasdaq-listed company with holdings and operations in a variety of psychotropic businesses, just announced the acquisition of the Intellectual Property of High Times, its Licensing Agreements and Royalty Streams in all-stock transaction. This was a brilliant strategic business move.
With first movers in the "Mind Science" space like MindMed (NASDAQ: MNMD) and Seelos Therapeutics (NASDAQ: SEEL) realizing than 80% and 40% year-to-date gains respectively, today's acquisition by Lucy delivers immediate revenue, an expanded product line, a proven and highly influential platform, and a vast customer database, in one quick strike.
Credibility and Audience Reach
High Times has been an icon in cannabis culture for decades, demonstrating credibility and influence within the market niche. Their media assets reach millions, presenting an ideal platform for educating the public about Lucy's psychotropic businesses. This large and engaged audience should prove invaluable in Lucy's pursuit of psychotropic research and associated future product launches.
Regulatory Momentum
High Times has been instrumental in shaping positive public sentiment around cannabis, a feat it achieved through education and advocacy. Its history and experience in navigating complex regulatory landscapes could offer a template for Lucy in overcoming similar challenges. As the shareholders Lucy are well aware, public sentiment and regulatory approval are interconnected. Capitalizing on the media reach and influence of High Times could catalyze a more favorable regulatory environment for Lucy, driving long-term shareholder value through potentially quicker paths to approval in various untapped markets.
Commercial Synergies
High Times has built a robust commercial ecosystem around cannabis culture, ranging from events to merchandise. For Lucy, leveraging these commercial capabilities can diversify revenue streams and create synergistic opportunities. High Times events can serve as platforms for Lucy's psychotropic products and promotions, as well as networking with medical professionals, thereby not only driving awareness but also potentially increasing the company's intellectual capital.
Brand Amplification
The acquisition of High Times provides an opportunity to create a unified, robust brand presence in the psychotropic medicine space. The reputation and authority that come with High Times can be funneled to promote responsible use and credible science surrounding psychotropic medical treatments. The result is a stronger, more cohesive brand that enhances investor confidence and attracts further investment, thereby benefiting the shareholders.
Conclusion
For Lucy, the acquisition of High Times Holding Corp's assets and followers is not merely a value-add; it is a strategic imperative. By providing access to a vast, engaged audience, influencing regulatory outcomes, offering commercial synergies, and amplifying brand authority, the acquisition can generate long-term value for Lucy shareholders.
For more information, visit the company's website at www.LucyScientific.com.
NOTE TO INVESTORS: The latest news and updates relating to LSDI are available in the company's newsroom at https://ibn.fm/LSDI
About PsychedelicNewsWire
PsychedelicNewsWire ("PNW") is a specialized communications platform with a focus on all aspects of psychedelics and the latest developments and advances in the psychedelics sector. It is one of 60+ brands within the Dynamic Brand Portfolio @ IBN that delivers: (1) access to a vast network of wire solutions via InvestorWire to efficiently and effectively reach a myriad of target markets, demographics and diverse industries; (2) article and editorial syndication to 5,000+ outlets; (3) enhanced press release enhancement to ensure maximum impact; (4) social media distribution via IBN to millions of social media followers; and (5) a full array of tailored corporate communications solutions. With broad reach and a seasoned team of contributing journalists and writers, PNW is uniquely positioned to best serve private and public companies that want to reach a wide audience of investors, influencers, consumers, journalists and the general public. By cutting through the overload of information in today's market, PNW brings its clients unparalleled recognition and brand awareness. PNW is where breaking news, insightful content and actionable information converge.
To receive SMS alerts from PsychedelicNewsWire, text "Groovy" to 21000 (U.S. Mobile Phones Only)
For more information, please visit https://www.PsychedelicNewsWire.com
Please see full terms of use and disclaimers on the PsychedelicNewsWire website applicable to all content provided by PNW, wherever published or re-published: https://www.PsychedelicNewsWire.com/Disclaimer
PsychedelicNewsWire
San Francisco, CA
www.PsychedelicNewsWire.com
415.949.5050 Office
Editor@PsychedelicNewsWire.com
PsychedelicNewsWire is powered by IBN
This post was originally published by our media partner here.