This post is presented by our media partner Psychedelic News Wire
View the original article here.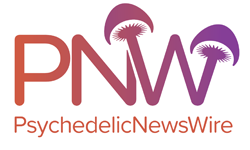 Psychedelics have taken over the mainstream public's attention in recent years due to increasing reports on their potential mental-health benefits. A growing body of scientific literature has found that psychedelics may be effective at treating a plethora of mental-health conditions at small doses and with minimal side effects, prompting an explosion in public interest.
However, with several states working to legalize therapeutic psychedelic use and amid nationwide efforts to develop psychedelic-based treatments, it seems the women who played a major role in psychedelics' history have been overlooked. Initial research into psychedelics began more than 50 years ago when women such as Ann Shuglin, a New Zealand-born psychologist and psychedelic therapist, made major contributions to psychedelic science. Although Shuglin passed away in July 2022, her contributions to psychedelic history informed future research efforts and opened up psychedelic science to women.
Women were instrumental in plant psychedelic use in numerous indigenous communities over the centuries, accumulating vast stores of knowledge about the use of psychedelics in fields such as midwifery that were traditionally filled with women. They also played various roles in religious and traditional ceremonies that used psychedelics, acting as curanderas or shamans in cultures that allowed women to step into such roles.
Even when women weren't permitted to assume religious roles, they were essential in other aspects of these ceremonies, such as protecting water and other vital ingredients, singing, and harvesting and cleaning the plants used in the ceremonies. The latter duty likely required a deep understanding of entheogenic plants and fungi, which was undoubtedly passed down from one generation of women to the next.
In the 1950s when psychedelic research was picking up steam, women also played a significant role in early experiments. However, many of their contributions aren't as well known as their male counterparts. Early psychedelic experimenters such as Aldous Huxley and Jean-Paul Sartre admitted to experimenting with psychedelics, including LSD and mescaline, with their wives.
Their wives aided in furthering psychedelic science by acting as recorders, listeners, interpreters and even psychedelic guides in some instances. Furthermore, researchers' wives often assisted in writing experiential reports from psychedelic experiments and even prepared reports designed to help their husbands use simple explanations to articulate their experiences.
This process of articulating the specifics of a psychedelic experience can now be described as the initial steps of psychedelic integration, the process through which psychedelic users apply the insights they made while under the influence to their lives.
This history shows that the work that is currently being done by startups such as Mind Medicine Inc. (NASDAQ: MNMD) (NEO: MMED) (DE: MMQ) is building on what pioneers, including numerous women, did decades ago so that modern researchers could have a basis for further inquiry using the latest technology.
About PsychedelicNewsWire
PsychedelicNewsWire ("PNW") is a specialized communications platform with a focus on all aspects of psychedelics and the latest developments and advances in the psychedelics sector. It is one of 60+ brands within the Dynamic Brand Portfolio @ IBN that delivers: (1) access to a vast network of wire solutions via InvestorWire to efficiently and effectively reach a myriad of target markets, demographics and diverse industries; (2) article and editorial syndication to 5,000+ outlets; (3) enhanced press release enhancement to ensure maximum impact; (4) social media distribution via IBN to millions of social media followers; and (5) a full array of tailored corporate communications solutions. With broad reach and a seasoned team of contributing journalists and writers, PNW is uniquely positioned to best serve private and public companies that want to reach a wide audience of investors, influencers, consumers, journalists and the general public. By cutting through the overload of information in today's market, PNW brings its clients unparalleled recognition and brand awareness. PNW is where breaking news, insightful content and actionable information converge.
To receive SMS alerts from PsychedelicNewsWire, text "Groovy" to 21000 (U.S. Mobile Phones Only)
For more information, please visit https://www.PsychedelicNewsWire.com
Please see full terms of use and disclaimers on the PsychedelicNewsWire website applicable to all content provided by PNW, wherever published or re-published: https://www.PsychedelicNewsWire.com/Disclaimer
PsychedelicNewsWire
San Francisco, CA
www.PsychedelicNewsWire.com
415.949.5050 Office
Editor@PsychedelicNewsWire.com
PsychedelicNewsWire is powered by IBN
This post was originally published by our media partner here.