This post is presented by our media partner The Growth Op
View the original article here.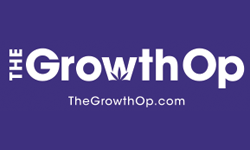 Job report identifies 'the easiest to secure and highest paid jobs in the cannabis industry'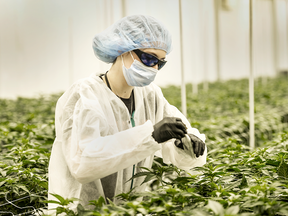 Article content
Once legalized federally, the U.S. cannabis industry could employ 1.75 million workers across the U.S.
Article content
That's an estimate from WEEDAR, a 3D augmented reality cannabis shopping platform that's compiled a jobs report on the U.S. cannabis industry. Noting that the sector has tripled its number of employees in the last four years, jumping from 122,800 in 2017 to almost half a million in 2021, WEEDAR predicts that another 108,000 jobs could be added by the end of this year.
Article content
As it grows, the industry will need to attract talent from alternative fields. For those considering a career move into cannabis, WEEDAR used data from LinkedIn and salaries on Glassdoor to "identify the easiest to secure and highest paid jobs in the cannabis industry."
Topping the list are cannabis sales managers, who earn an average salary of $113,660 ($157K). Sales managers oversee "sales department personnel, processes and procedures" and applicants will need to be armed with knowledge of industry regulations, competitors and market trends, as well have experience executing sales strategies.
Article content
Cannabis marketing managers came in at No. 2, with an average salary of $83,637 ($115K). Marketing managers will need to specialize in regulations across cities, states and countries and stay ahead of the curve as the rules evolve. They will need to utilize different skills and strategies, from project management to graphic design, to keep businesses humming.
Arriving in the third spot are cannabis business operations managers. Requiring a degree in business administration or a related field, operations managers run the day-to-day tasks, like hiring and onboarding, scheduling, inventory and compliance management. The average salary for this position is $73,360 ($101,245).
Perhaps unsurprisingly, the highest-paid job featured in the report belongs to medical marijuana physicians, who can earn up to $300,000 ($414K) annually, but will need to be licensed to practice medicine.
Article content
Earlier this year, a report from LinkedIn identified cannabis dispensary technicians, or budtenders, as the third fastest-growing job title in Canada. Using data collected from Jan. 1, 2018 to July 31, 2022, LinkedIn reports the majority of opportunities for budtenders are in the Greater Toronto Area.
The most common skills for budtenders include product knowledge and sales and retail backgrounds. Knowledge of medical marijuana and cannabis cultivation is considered an asset.
LinkedIn does not cite a salary range for the position but according to Glassdoor, the national average salary for a budtender in Canada is $36,860. Assuming a 40-hour workweek and 50 weeks worked a year, that breaks down to $18.43 an hour. 
Article content
Last month, Germany-based medical cannabis company Cannamedical made headlines when it advertised a "cannabis sommelier" position with a salary of $142K a year. 
Beyond helping the company develop its product portfolio, the sommelier will also perform market analysis, write specialist articles and educational materials and review and monitor the standards of growers in sourcing countries, including Denmark, Australia and Canada.
Cannabis CEOs, meanwhile, are among the top-earning CEOs in Canada. Irwin Simon, CEO of licensed producer Tilray, was the seventh highest-earning CEO in the country in 2019 with a compensation package worth $18 million. In 2021, Simon's total compensation reached more than $35 million.
This post was originally published by our media partner here.