This post is presented by our media partner The Growth Op
View the original article here.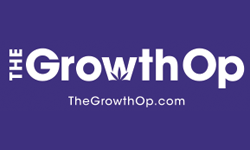 'We're seeing a generation choose weed over booze, even when it comes to traditional celebrations like weddings'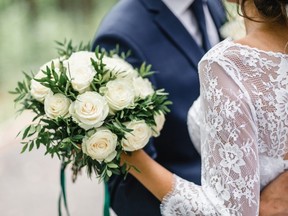 Article content
One lucky and presumably stoned couple could soon tie the knot with a weed-themed wedding giveaway valued at US$30,000 (about $41K).
Article content
Greenhouse Of Walled Lake, a Michigan-based dispensary, has partnered with cannabis manufacturer Choice Labs to offer the prize. Interested couples will need to fill out a form online before the end of April and explain why they want to win.
Article content
The ceremony will happen at the Greenhouse grounds, which will be transformed into a wedding venue with the assistance of wedding planner Haley Makay.
"We're seeing a generation choose weed over booze, even when it comes to traditional celebrations like weddings. Move [over] 'open bar,' hello 'bud bar,'" said Greenhouse owner Jerry Millen.
In addition to a bud bar, the wedding will also feature an infused chocolate cake and the throwing of weed leaves instead of rice. The winners will be announced in early May and the contest is open to those who are old enough to receive a marriage license. No purchase is necessary.
Article content
Whoever wins the prize won't be the first to tie the knot with an ode to cannabis.
In 2020, a Florida couple exchanged vows at a medical cannabis shop, Columbia Care Dispensary, in Cape Coral. The couple was first introduced to the plant after the groom was diagnosed with cancer and turned to pot to cope with the side-effects of his medical treatments.
With his cancer in remission, the couple viewed the wedding as a chance to awareness about medical cannabis.
That same year, a Colorado couple who work in the cannabis industry also celebrated with a weed-themed wedding. Guests could partake in a selection of dried flower and edibles, and pipes and bongs were on hand.
"I wanted to have a different wedding, one that represented our love. We are very non-traditional in some ways so the cannabis-themed wedding was important," the bride said, who was handed a custom wedding bong from the officiant after exchanging vows.
Article content
"I took the first bong rip in front of everyone and he took the next. It's like jumping the broom but for stoners," she said.
And while cannabis has been featured at the weddings of the likes of Meghan Markle and NBA star Draymond Green, the key is being transparent and letting guests know the theme ahead of time, as one Florida couple found out last year.
The bride and a catering manager were arrested after servings guests cannabis-infused food in an apparent prank that backfired.
The guests were unaware of the secret ingredient, which caused several to fall ill and prompted a visit from police and first responders, who treated guests complaining of stomach pain and vomiting.
"I thought I was having a heart attack. My heart was racing and before I went to bed that night, I actually slept in my car right on-site," one guest said.
Charges were laid after several guests, and the lasagna, tested positive for THC.
While medicinal marijuana is legal in Florida, recreational cannabis is not. Possessing less than 20 grams of cannabis carries a penalty of up to a year in jail or one-year probation and a $1,250 fine, per Hussein and Webber.
This post was originally published by our media partner here.