This post is presented by our media partner The Growth Op
View the original article here.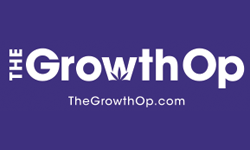 Article content
Three Americans who attempted to smuggle cannabis from California to the U.K. have been found guilty of importing class B drugs.
Article content
The trio flew from Los Angeles to Heathrow Airport earlier this year and were caught with 87 kilograms of cannabis packed into their luggage, reports Yahoo News.
Article content
Aged 24, 31 and 34, the trio arrived on two separate flights to Heathrow. The 31-year-old arrived first, on January 10, with 27.5 kg of cannabis. A week later, the 24 and 34-year-old were caught with nearly 60 kilograms of cannabis between them.
National Crime Agency (NCA) investigators estimated the combined cannabis to have a street value of more than £1.7m ($2.7 million).
The 24 and 34-year-old have already been sentenced to 10 months in jail after pleading guilty, while the 31-year-old awaits sentencing next month.
"These cases serve as further warnings to those who think they can get away with smuggling drugs into the U.K.," said Andy Noyes, NCA Heathrow branch commander. "No matter what you might get told by those organising these trips, you will get caught, and as these individuals will tell you, you will face jail time."
Article content
According to a release from NCA, 11 U.S. nationals were detained off flights from LAX in a period of eight days in January and more than 400 kg of cannabis was seized.
Nine of the 11 U.S. citizens were charged with attempting to import class B drugs. According to that release, cannabis grown in California commands a higher price for U.K. crime groups.
Noyes added that, in light of the recent seizures, "law enforcement will undoubtedly be paying more attention to passengers on the Los Angeles to London route and stepping up checks."
Medical cannabis is legal in the U.K. but highly regulated and difficult to access. Recreational cannabis remains illegal with a maximum possession penalty of five years imprisonment and/or a fine up to £2,500 (about $4,000). Those caught supplying or producing the plant face a maximum prison sentence of 14 years, per the U.K. government.
This post was originally published by our media partner here.