This post is presented by our media partner Grow Opportunity
View the full article here.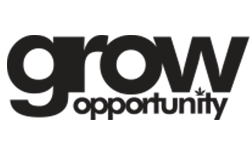 (Globe Newswire) Toronto — Tilray Brands, Inc., a leading global cannabis-lifestyle and consumer packaged goods company, today announced the expansion of its market leading product portfolio with the launch of new flower genetics by best-selling cannabis lifestyle brand, Redecan.
Redecan introduces a limited-edition series of exclusive whole flower cannabis genetics including; King Sherb and Animal RNTZ, two high-quality Indica strains meticulously cultivated by master growers. These new cannabis strains join the brand's award-winning product portfolio, including consumer favorites like Wappa, Cold Creek Kush and Glueberry OG.
"We are thrilled to unveil the first Redecan innovation following our acquisition of HEXO Corp. This is a pivotal moment for Redecan, marking a new era in our journey to deliver unparalleled quality and experiences to cannabis consumers across Canada. With the introduction of our limited-edition strains, we are pushing the boundaries of cannabis cultivation and taking our commitment to product excellence to new heights. These new offerings build upon Redecan's legacy of best-selling products and set the stage for continued evolution of the brand." — Blair MacNeil, president, Tilray Canada
Redecan's new limited-edition cannabis whole flower lineup includes:
King Sherb – Redecan's new crowning achievement. This royal cultivar reigns supreme with a lineage combining the genetics of OGKB V2.1 and Blue Sherbert for the ultimate blend of top-notch aromatics reminiscent of the infamous Pink Kush. With primary terpenes including limonene, caryophyllene, myrcene, and farnesene, King Sherb's has distinct scents of pungent funk, cream, and diesel. Available in Ontario, Alberta, and coming soon to British Columbia.
Animal RNTZ – the result of primarily crossing Animal Cookies and Runtz. True to its lineage, it delivers fruity tartness and a sweet and sour aroma informed by high levels of caryophyllene, limonene, ocimene and bisabolol. Sporting dense, tight buds, this potent strain achieves remarkable THC levels. Animal RNTZ is now available in 3.5g & 14g format in Ontario, Alberta, and coming soon to British Columbia.
This post was originally published by our media partner here.