This post is presented by our media partner Grow Opportunity
View the full article here.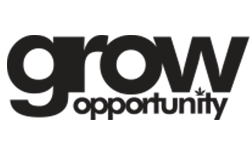 (Globe Newswire) Phoenix — TILT Holdings Inc., a global provider of cannabis business solutions that include inhalation technologies, cultivation, manufacturing, processing, brand development and retail, will host a conference call on Monday, November 13, 2023, at 5:00 p.m. Eastern Time to discuss its business strategy and financial results for the third quarter ended September 30, 2023.
The company's results will be reported in a press release prior to the call.
TILT management will host the conference call, followed by a question-and-answer period. Interested parties can join the conference call by dialling in as directed below. Please dial in 10 minutes prior to the call.
Date: Monday, November 13, 2023
Time: 5:00 p.m. Eastern Time
Toll-free dial-in number: (877) 423-9813
International dial-in number: (201) 689-8573
Conference ID: 13742057
Webcast: TILT Q3 2023 Earnings Call
This post was originally published by our media partner here.