This post is presented by our media partner Psychedelic News Wire
View the original article here.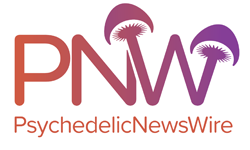 Even though psychedelics have been illegal since the 1970s, psychedelic use among people has surged in recent years, partly due to claims of psychedelics' therapeutic properties and the fact that younger generations are increasingly moving away from alcohol and tobacco. For people looking to try psychedelics for the first time, acquiring the relevant knowledge and making adequate preparation is the difference between having a positive and impactful psychedelic experience and a negative experience.
With that in mind, American psychologist, author and psychedelic advocate Timothy Leary has broken down the psychedelic experience into five key stages or levels.
Level 1 is often quite subtle and leaves users feeling content and comfortable. This level is akin to dipping toes into the water to get a feel of the psychedelic experience.  This level is associated with effects such as experiencing slightly elated emotions, slightly heightened awareness especially when listening to music, light synesthesia, enhanced senses, mindfulness, presence and peace.
Small doses of LSD and psilocybin as well as cannabis can result in a level 1 experience.
Level 2 is when things start to get serious. Users will become increasingly aware of changes in perception and a lifting of the barrier separating the spiritual from the physical. This stage is when users start feeling a greater connection to nature and the world. They will also experience visual effects such as slight kaleidoscopic visions and geometric shapes.
Emotional responses will also be significantly amplified during this stage and can go from one extreme to another on a whim.
Level 3 is often what people refer to when they describe a psychedelic trip. It is the metaphorical belly of the psychedelic beast where many psychonauts make profound and life-changing realizations that impact their perception of life moving forward.
Users will see strong visual hallucinations such as tracers and fractals during this stage and experience altered sound perception, increased sensitivity to physical stimulus, high empathy levels and even uncontrolled laughter.
Level 4 is often referred to as the point of no turning back by many psychonauts. Users are fully immersed in the psychedelic experience at this stage and often need "trip sitters" to guide them through the sometimes overwhelming experience.
This level sees psychedelic users begin to shed certain levels of their ego or self and start to change previously entrenched perceptions about life. It is characterized by high-level hallucinations, otherworldly visuals, reality dissolution, memory amplification, contact with spiritual entities, deep introspection, philosophical insights and life-changing introspectiveness.
Level 5 represents the tipping point where psychedelic users reach a nonhuman transcendent state of consciousness and experience ego dissolution/ego death. At this level of the psychedelic experience, users will experience intense feelings of wonder, synesthesia, ego death, disorientation, potent closed-and open-eye visions and life-altering introspection.
However, users may require a sitter to help them through this stage because they may also experience nausea, temporarily compromised physical functions, dizziness and strong anxiety and fear.
Adequate preparation before a psychedelic trip may reduce a user's risk of having a negative psychedelic experience.
Many psychedelic companies such as atai Life Sciences N.V. (NASDAQ: ATAI) are running drug-development programs looking into how psychedelic trips can be possibly shortened without compromising the therapeutic potential of the experience so that patients can reap the benefits of these treatments without exposing themselves to the potential of a bad trip.
About PsychedelicNewsWire
PsychedelicNewsWire ("PNW") is a specialized communications platform with a focus on all aspects of psychedelics and the latest developments and advances in the psychedelics sector. It is one of 60+ brands within the Dynamic Brand Portfolio @ IBN that delivers: (1) access to a vast network of wire solutions via InvestorWire to efficiently and effectively reach a myriad of target markets, demographics and diverse industries; (2) article and editorial syndication to 5,000+ outlets; (3) enhanced press release enhancement to ensure maximum impact; (4) social media distribution via IBN to millions of social media followers; and (5) a full array of tailored corporate communications solutions. With broad reach and a seasoned team of contributing journalists and writers, PNW is uniquely positioned to best serve private and public companies that want to reach a wide audience of investors, influencers, consumers, journalists and the general public. By cutting through the overload of information in today's market, PNW brings its clients unparalleled recognition and brand awareness. PNW is where breaking news, insightful content and actionable information converge.
To receive SMS alerts from PsychedelicNewsWire, text "Groovy" to 21000 (U.S. Mobile Phones Only)
For more information, please visit https://www.PsychedelicNewsWire.com
Please see full terms of use and disclaimers on the PsychedelicNewsWire website applicable to all content provided by PNW, wherever published or re-published: https://www.PsychedelicNewsWire.com/Disclaimer
PsychedelicNewsWire
San Francisco, CA
www.PsychedelicNewsWire.com
415.949.5050 Office
Editor@PsychedelicNewsWire.com
PsychedelicNewsWire is powered by IBN
This post was originally published by our media partner here.