This post is presented by our media partner Garden Culture Magazine
View the original article here.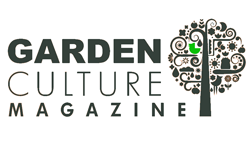 Once upon a time, there were no grocery stores or food delivery services. You either grew your food or gathered and harvested wild edibles. A growing emphasis on locally grown and sustainable goods, connecting with nature, mitigating our carbon footprint, and the high cost of living has triggered a renewed interest in foraging.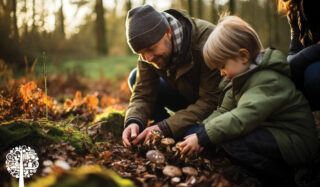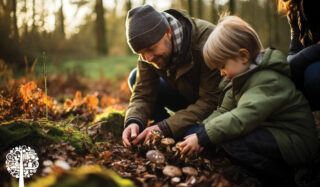 Imagine walking along a forest trail or the beach and coming home with miner's lettuce, wild asparagus, or a bucket of sea urchins for dinner. Foraging is terrific, but it can also be daunting for beginners. What foods are edible? Where should you forage, and how should you prepare what you gather? The answers may vary depending on where you live, but a few general guidelines will help you get started on a foraging adventure.
Be Smart
Join a foraging club, learn from an expert, or take an online course. Education is crucial, and if you aren't 1000% sure how to harvest wild food or what it is, leave it alone!
Start Local
Start with what you know and recognize. Blackberries, huckleberries, or blueberries often grow wild along a country road or in vacant urban lots and make excellent jams and jellies.
Leave Fido Home
As much fun as a walk in the woods or on a beach can be, pets are prone to chase after wildlife or tread on low-growing edibles in foraging areas.
Don't Be Greedy
This is the No.1 rule of foraging! Take only what you need, leave some for others, and for nature to replenish itself.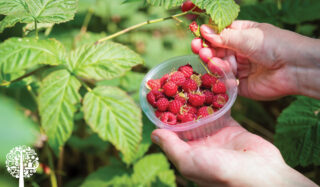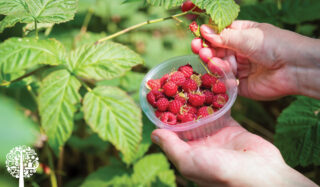 Keep A Foraging Journal
Keep a record of what foods you find and the places they grow. This way, you can go back and harvest the same wild foods year after year.
Prepare What You Forage Properly
Preparing wild foods differs from food bought in a grocery store, which is often pre-packaged and ready to serve. Wild foods must be washed and cooked thoroughly. There are foraging recipes online and courses on wild food preparation. Read up before chowing down.
Don't Trespass
Don't harvest in an area designated as a nature reserve. It's probably illegal, and you could be fined and hamper the ecosystem and biodiversity in the area. And as tasty as those raspberries look, the fence between you and them is there for a reason, and they could be on someone's property!
Chemical Hazards
Many communities will use pesticides to control things like Japanese pine beetles or gypsy moths, for example. Watch for signs of spraying. Areas around landfills, industrial parks, and close to train tracks might be polluted with toxins and chemicals that have seeped into the ground. Avoid these areas.
Harvest What's In Season
Depending on where you live, there may be certain times of the year when harvesting seaweed or shellfish is not advised. Algae blooms, for example, can make sea life unhealthy for consumption. Edibles such as fiddlehead ferns, morel mushrooms, or wild asparagus are the most flavorful and abundant in many places during mid-late spring. Get to know what's in season in your area.
Don't Forage Alone
If you're going to forage away from a populated area – take a buddy with you. You wouldn't hike up a mountain without a charged cell phone, plan, or friend – use the same common sense when foraging.
Download An App
Yes, there are apps! Some, like iNaturalist, are perfect for beginners and have been developed in partnership with the National Geographic Society and California Academy of Sciences. Others like PlantSnap will help identify a plant from a picture, but always check multiple sources before consuming anything.
Foraging is an excellent reminder of how bountiful our planet is. Indigenous traditions often promote a reciprocal relationship with the land; remember when foraging to thank Mother Nature for her bounty and those whose ancestral lands you graze.
This post was originally published by our media partner here.