This post is presented by our media partner Grow Opportunity
View the full article here.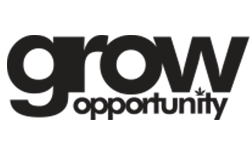 A major problem underlying the cannabis industry's continuing financial struggles has been overcapacity. In provinces that allow private retailers, there are too many shops competing for too few customers to cover costs. And nationwide, producers have been making more cannabis than the retailers need.
Four years ago, the industry looked promising. In 2019, Ontario's first 24 licensed cannabis shops opened with a bang. Those privately-owned retailers initially averaged about $1-million in monthly sales each, thanks to minimal legal competition and average prices above $12 a gram.
Their estimated monthly contribution margins, i.e. after paying the wholesale costs for their products, were similarly impressive. The margins averaged around $300,000 apiece, more than covering other expenses such as employee wages and store rents. That was major money for simply selling marijuana.
Quebec's government-owned outlets also did well, despite charging prices nearer to $8 a gram. Their per-store monthly sales averaged $950,000 in spring 2019.
The retailers' successes also inspired the hopes of producers. After struggling to raise output during the initial months of legalized recreational cannabis, producers finally caught up with demand.
But those days are past.
Producers hit turbulence first. In summer 2019, their shortages became surpluses, and prices began falling. Those firms have been downsizing ever since.
Retailers' troubles came later, as store counts surged. Ontario's total now exceeds 1,750, with more to come. The province's retail expansion boosted total sales, but shrank each store's market share. The rising competition also depressed in-store prices, which fell by more than half.
Consequently, monthly store sales there now average just $96,000. The estimated margins are just $24,000, making it tough to pay the bills.
Private-sector shops elsewhere face similar troubles. Monthly store sales now average just $98,000 in Alberta and $89,000 in Manitoba.
By contrast, government-owned retailers are fine. They generate sales of $540,000 a store in Quebec and $300,000 in Prince Edward Island.
What makes those public-sector shops more successful?
Interestingly, it's not higher prices. The estimated 74 per cent combined retail-wholesale markup at the Ontario Cannabis Store (OCS) is well above Quebec's 38 per cent and PEI's 34 per cent.
Rather, the key difference is retail density. PEI currently has just two stores per 100,000 residents, and Quebec has only one.
By contrast, private-sector retailers have far more shops: 11 per 100,000 residents in Ontario and 16 in Alberta.
The density difference means private-sector retailers sell more per capita, presumably drawing more consumers away from illegal dealers. But public-sector agencies sell more per store, making their stores more sustainable.
One solution to private cannabis retailers' woes is brutally simple: Let stores go under. We've already seen some close or enter bankruptcy. We're also seeing consolidation into larger chains.
But letting the free market run its course has a downside: more illegal cannabis sales.
Fewer legal stores mean less customer convenience. Probably more expensive products, too – with less competition, retailers can comfortably raise prices. And research indicates that convenience and price are key factors when cannabis consumers choose between legal and illegal vendors.
A better solution might be for provincial governments to craft more store-friendly policies.
For example: Instead of restricting shops to only selling cannabis, let them sell other products to cover their operating costs. Nova Scotia stores already sell cannabis and alcohol together, while Newfoundland lets some small-town general stores have cannabis sidelines.
What provinces should not do is merely tinker with regulatory details and hope that somehow fixes things.
For example, Manitoba is removing its 6-per-cent cannabis sales tax. Similarly, OCS, Ontario's sole supplier to private-sector cannabis stores, is dropping its estimated 31-per-cent wholesale markup to about 25 per cent.
Those financial measures are helpful but hardly game-changing. And they might simply push retail prices lower. Government regulations need bigger changes.
As for the producers, cutting excise taxes could help them most. For example, instead of charging a fixed $1 a gram minimum, make the tax a straight 10 per cent of the producer's price.
Ultimately, if governments don't want to see more businesses disappear and the illegal industry grow, they need to make substantial changes.
This post was originally published by our media partner here.