This post is presented by our media partner Stratcann
View the original article here.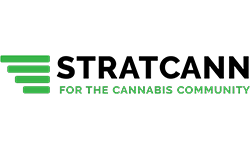 A Toronto city councillor wants to know why Ontario has not shared the additional promised tax revenue from cannabis sales with the city. 
James Pasternak, Toronto city councillor for Ward 6 York Centre and the Chair of the North York Community Council, first tabled a letter in late September to the Toronto City manager asking about revenue from cannabis sales that the Ontario government had promised to cities like Toronto. 
Although the province had fulfilled its initial promises to distribute $40 million over two years to municipalities who opted in to allowing private retail cannabis stores, Pasternak says the provincial government has yet to fulfil an additional promise to distribute half of any additional tax revenue the province receives from its portion of federal excise tax on cannabis sales that exceeds $100 million. 
The city says it has not received any update on cannabis excise tax revenue sharing from the Ontario government. 
Toronto has received just under $9 million as part of its share of this initial $40 million (Ontario distributed $30 million, setting aside another $10 for "unforeseen costs") in four payments, with the majority of funds delivered in three payments in 2019, along with one smaller payment in 2021. All funds were received and contributed to Toronto's Cannabis Reserve Fund.
In a letter to Councillor Pasternak, the Toronto City manager says that of the $8.97 million received in the City's Cannabis Reserve Fund, $8 million has been withdrawn to support enforcement actions against illicit cannabis businesses, like cannabis retail owners and production facilities, and enforcement of cannabis laws like impaired driving and other cannabis-related penalties. The remaining funds are expected to be used within the next year.
Ontario has said it also invested $3.26 million to support municipalities through enhanced enforcement against illegal cannabis operations. Ontario is one of only a few provinces that has shared any portion of federal excise taxes from cannabis with their municipalities. 
Despite these initial payments, the Ontario government reported a total revenue of $310 million in Ontario's portion of the Federal Cannabis Excise Duty during the 2022/2023 fiscal period, $210 million beyond the $100 million threshold set.
The Ontario Government has also budgeted another $269 million from its portion of the Federal Cannabis Excise Duty for the 2023- 2024 fiscal period.
On October 13, Toronto City Council sent a letter to the Ontario Board of Health requesting info on what the cannabis funds had been spent on and whether any such allocations included funds for addiction treatment or addressing mental health issues.
The Board of Health will be considering the question on November 27, which will then be considered by Toronto City Council on December 13, 2023, subject to the actions of the Board of Health.
Cities in other provinces have raised similar concerns about what they say is their share of the federal excise tax from cannabis. For years, cities in BC's Lower Mainland have been raising the issue.
Earlier this year, municipalities in New Brunswick were asking for their share. In 2021, the Association of Manitoba Municipalities released a position paper that called on the province to share 25 percent of its cannabis tax revenue with its municipalities. More recently, the provincial government in Manitoba said there were few "societal costs" associated with legalization.
The same issues were raised in the association's pre-budget plan. The report notes that the Federation of Canadian Municipalities (FCM) says that municipal administration and local policing costs related to legalization will total $3-4.75 million per 500,000 residents, representing a range of approximately $210-335 million per year in costs incurred by municipalities across Canada.
"According to the Federation of Canadian Municipalities (FCM), municipal administration and local policing costs linked to cannabis legalization will total $3-4.75 million per 500,000 residents on an annual basis," wrote the AMM in an email to StratCann. "Since these costs should not be downloaded to municipalities, it is imperative that municipalities be included as meaningful participants in revenue-sharing conversations. We continue to urge the federal and provincial governments to co-develop a revenue-sharing model that respects municipal authority."
---
This post was originally published by our media partner here.