This post is presented by our media partner Psychedelic News Wire
View the original article here.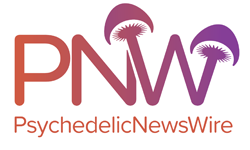 A campaign that was working to legalize psychedelics in California has suspended its efforts to get a psychedelic legalization initiative on the 2024 ballot. Treat California is a citizen-driven ballot measure that would have funded the research and development of psychedelic medicines in California.
The campaign recently announced that it is pulling out of the signature-gathering process and will be focusing its attention on a recently founded nonprofit organization committed to improving mental health and well-being.
Although Californian voters have expressed major support for legalizing psychedelic research and expanding the public's access to psychedelic-assisted treatments, recent surveys show that a majority of them do not trust state agencies to run a psychedelic program. Treat California's ballot initiative — the Treatment, Research, Education, Access and Therapies (TREAT) California Act — would have created a $5 billion state agency and tasked it with promoting and funding research into various psychedelics.
Included in the initiative was $500 million in annual funding from government agency revenue bonds for loans and grants for psychedelic researchers.
Once it was up and running and the FDA had approved therapeutic psychedelic use, the agency would also facilitate the launch of care programs in the state for MDMA and psilocybin.
The campaign is now suspending signature-gathering efforts just a few weeks after the effort began began and redirecting its attention to Treat Humanity, a nonprofit dedicated to expanding education, research, therapies and access to treatments meant to optimize well-being and treat mental health.
The decision to suspend signature collection efforts comes shortly after FM3 Research ran a poll and found that at least 60% of Californians were not in favor of state funding being used to fund psychedelic research. According to the poll, 45% of the participants said they did not support the establishment of a state agency to develop psychedelic-assisted treatments.
Furthermore, three in every five Democrat participants supported the initiative, but most Republicans and Independents opposed the measure's summary language.
With this poll and other factors in mind, the campaign will now work to provide solutions for mental health issues in California. Treat California CEO and Treat Humanity founder Jeannie Fontana says the entire country, not just California, is in the midst of a "mental-health catastrophe."
Polling showed that people acknowledged the fact that America was in dire need of mental-health solutions, Fontana said, and the campaign now has the clarity it needs to work toward developing the proper solutions. She said that Treat Humanity will immediately begin engaging with the public, stakeholders, experts and elected officials to figure out a new course of action.
The role of startups such as Mind Medicine Inc. (NASDAQ: MNMD) (NEO: MMED) (DE: MMQ) in accelerating public interest in psychedelics can't be downplayed. With the passage of time, many cities and states are likely to enact reforms aimed at leveraging psychedelics in the fight against mental-health conditions. The setback in Treat California's ballot initiative can therefore be viewed as a speed bump and not the end of the road for psychedelic reform in the Sunshine state.
About PsychedelicNewsWire
PsychedelicNewsWire ("PNW") is a specialized communications platform with a focus on all aspects of psychedelics and the latest developments and advances in the psychedelics sector. It is one of 60+ brands within the Dynamic Brand Portfolio @ IBN that delivers: (1) access to a vast network of wire solutions via InvestorWire to efficiently and effectively reach a myriad of target markets, demographics and diverse industries; (2) article and editorial syndication to 5,000+ outlets; (3) enhanced press release enhancement to ensure maximum impact; (4) social media distribution via IBN to millions of social media followers; and (5) a full array of tailored corporate communications solutions. With broad reach and a seasoned team of contributing journalists and writers, PNW is uniquely positioned to best serve private and public companies that want to reach a wide audience of investors, influencers, consumers, journalists and the general public. By cutting through the overload of information in today's market, PNW brings its clients unparalleled recognition and brand awareness. PNW is where breaking news, insightful content and actionable information converge.
To receive SMS alerts from PsychedelicNewsWire, text "Groovy" to 888-902-4192 (U.S. Mobile Phones Only)
For more information, please visit https://www.PsychedelicNewsWire.com
Please see full terms of use and disclaimers on the PsychedelicNewsWire website applicable to all content provided by PNW, wherever published or re-published: https://www.PsychedelicNewsWire.com/Disclaimer
PsychedelicNewsWire
San Francisco, CA
www.PsychedelicNewsWire.com
415.949.5050 Office
Editor@PsychedelicNewsWire.com
PsychedelicNewsWire is powered by IBN
This post was originally published by our media partner here.