This post is presented by our media partner Garden Culture Magazine
View the original article here.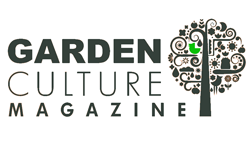 You know I love Halloween, right? I also love making eco-friendly choices. So why not combine these two worlds? We've covered greener Christmases, so let's strive for a less wasteful Halloween too. These ecological tricks will be a real treat!

Boo!
It's easy to get caught up in the wasteful ways of Halloween. According to Oberlo, Americans spent $10.6 billion on Halloween in 2022. Now that's scary!
These days, we're all looking for ways to cut back and make better choices for our health, bank accounts, and the environment. And Halloween is no exception!
Decorations
Buying the 12-foot-tall inflatable witch at the local big box store is tempting. But save yourself the cash and the garage space by making your decorations this year.
Some of the best displays I've seen include homemade gravestones with handwritten 'RIP' messages. Making ghosts out of old sheets or spider webs using construction paper, gauze, or pipe cleaners is a fun, spooky activity.
When I was a kid, my mom had us make a homemade scarecrow using some of our old clothing and hay bales. We had so much fun making him and pulled him out of storage every Halloween!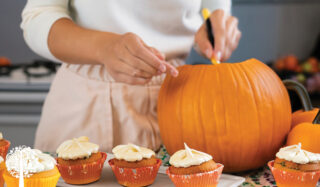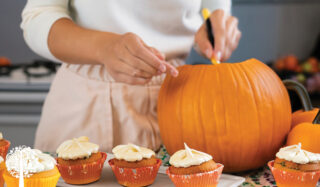 If you splurge on Halloween decorations, buy good-quality ones that won't be destroyed by the elements and can be used again yearly.
Costumes
Pre-packaged costume kits can be expensive, cheaply made, and are often worn once before being forgotten.
Part of the fun of Halloween is being creative. Go through things in your closet and see what you can throw together. I've gone to thrift shops in the past and given old things new life at Halloween.
I have a 'tickle trunk' of wigs and accessories we've found over the years and keep them neatly stored in the basement. This way, the kids can go through it and come up with a new costume idea every year!
Homemade Goodies
I'm not suggesting making homemade goodies and handing them out on the street because I feel this is a major 'stranger-danger-red-flag' situation. You don't want to go down as that creepy neighbor.
But skip the pre-packaged candies if you're celebrating at home with the kids or having a Halloween party with friends and family! Those plastic wrappers go straight to the landfill.
Like Christmas, consider making homebaked goods; there are plenty of cool ways to make them spooky. Think spider cookies, graveyard brownies, and mummy dogs. You can also make homemade candy with the kids as a science experiment. Educational and eco-friendly – the best!
If you buy candies to hand out to trick-or-treaters, plenty of ethical options exist that aren't wrapped in a ton of plastic.
Trick-Or-Treat Bags
Plastic buckets and bags to collect candy – are you kidding me? Pillowcases will do the trick just fine. Or, you can put your harvest basket to use for the evening. Whatever you use this year, use it again every year.
Pumpkins
Lastly, ensure your jack-o'-lantern doesn't end up rotting in a landfill. Millions of gourds are tossed into the trash on November 1st, which is madness when you consider pumpkins are food!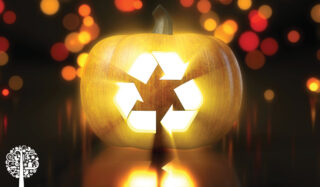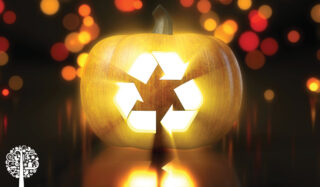 Carving a pumpkin as close to the big day as possible means you can chop it up and roast it to eat in soups and stews or turn it into a puree for muffins.
Many farms also look for donated, unpainted pumpkins for the pigs to snack on after Halloween.
If your pumpkin is too far gone for any of the above, add it to the compost bin for the garden!
Remember, if you don't have the extra cash to spend on a pumpkin right now, you can always carve potatoes, turnips, melons, or beets. Get creative!
Trick or Treat? This one is a treat!
This post was originally published by our media partner here.