This post is presented by our media partner Stratcann
View the original article here.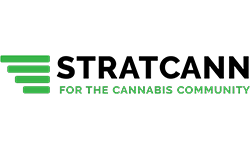 Department of Justice and Public Safety peace officers in New Brunswick recently seized cannabis products from two locations in the province, one in Saint John and one in Moncton.
The raids also resulted in the seizure of psilocybin, contraband cigarettes, cash, and three arrests. 
On August 29, officers executed a search warrant at Up Town Smoke West in Saint John at 391 Lancaster Ave, seizing 3,941 grams of dried cannabis, 801 grams of hashish, an undisclosed quantity of assorted cannabis products and edibles, and $7,065 in cash.
A press release says a 41-year-old man from Saint John and a 37-year-old woman from Passekeag could face charges. The investigation is ongoing.
Very little information on Up Town Smoke is available online. The company's Facebook page was active until June of this year, with a recent comment referencing a raid. The website the Facebook page links to is no longer available, but an archive of the site from earlier this year lists a different address in Saint John. A Google street view of the Lancaster Ave location in June 2022 had signage for Up Town Smoke West.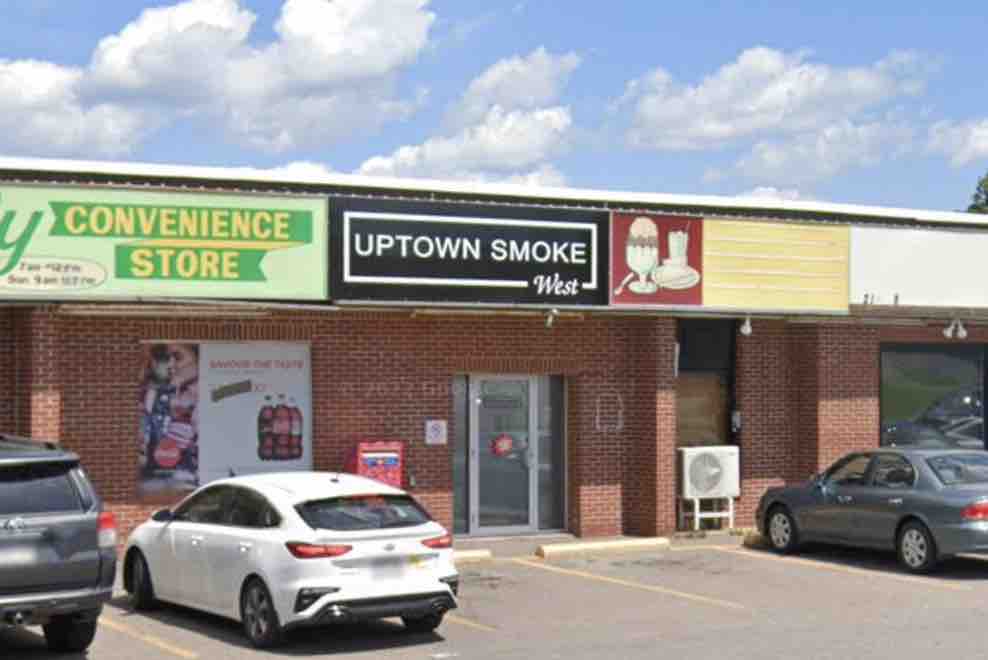 On August 30, officers executed a search warrant at the L'Nuk Lounge in Moncton at 575 Main St. and seized 7,719.5 grams of dried cannabis, 690.4 grams of hashish, 171.3 grams of psilocybin (magic mushrooms), 246 grams of cannabis shatter, an undisclosed quantity of assorted cannabis products, edibles, contraband cigarettes, and $10,432 in cash.
Authorities say a 33-year-old man from Eel River Bar First Nation could face charges, and the investigation is ongoing.
The L'Nuk Lounge in Moncton lists their grand opening as April 20 of this year on their Instagram account. A local rapper recently posted a video promoting the store.
A video shared on Facebook in May shows several store employees and First Nations representatives delivering a letter to the RCMP stating that the store is operating under the territorial rights, which they argue does not need a licence from the province. The store is located just a few doors down from an RCMP station.
Former National Assembly of First Nations Chief Del Riley also appears in the video, and has been working with many First Nations communities in Canada to make similar arguments of sovereignty for cannabis retailers on First Nations land.
The government of New Brunswick maintains that only Cannabis NB, the provincially-run cannabis branch in the province, and provincially licensed private retail stores are permitted to sell cannabis.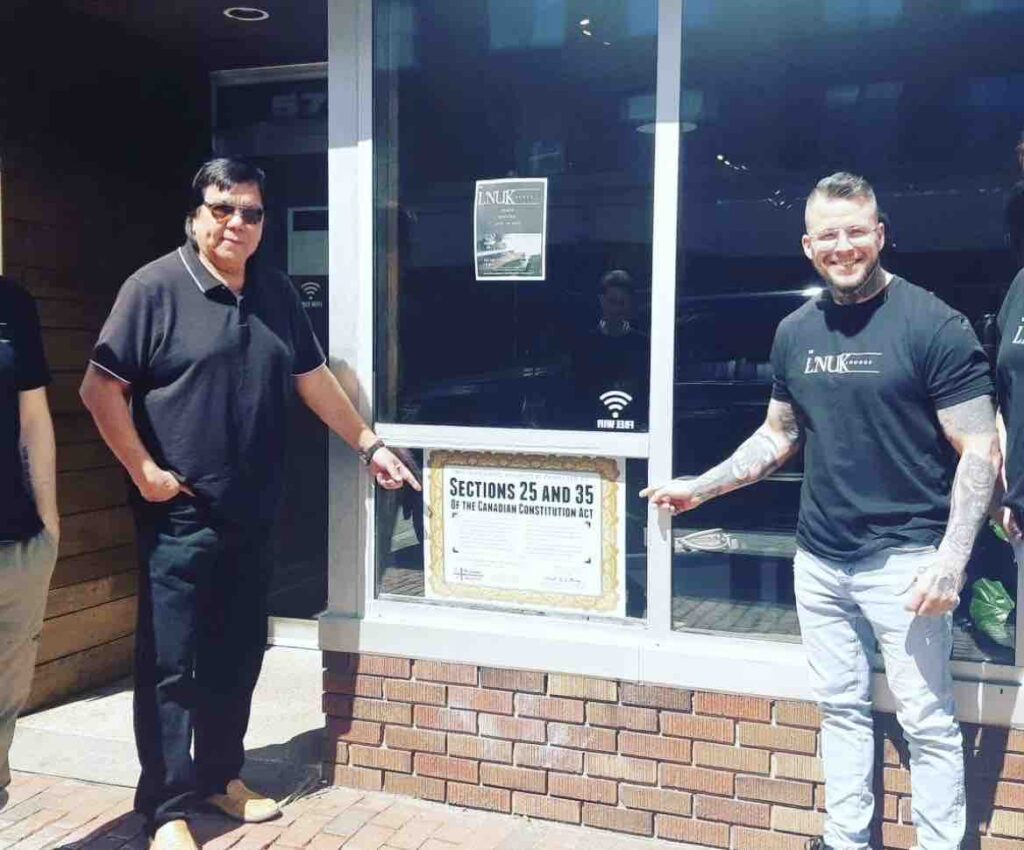 Related Articles
---
This post was originally published by our media partner here.