This post is presented by our media partner Stratcann
View the original article here.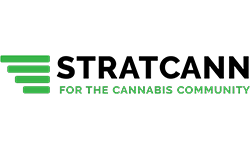 The University of British Columbia Vancouver campus is launching a new Biology of Cannabis course this year, starting in January 2024. 
The three-credit course will serve as an entry point for students to better understand the "biological aspects of cannabis, including structure and function, photosynthesis, plant growth, specialized metabolites, neuroscience and the human endocannabinoid system, and applications for human use in medicine, consumer products and textiles."
Taught by science education specialist Dr. Christine Goedhart, the course currently has a waitlist with 30 students already registered. 
The course is one of several new undergraduate courses at UBC Faculty of Science.
"Adult use of cannabis became legal in Canada in 2018," notes Goedhart. "Since then, cannabis has become more socially acceptable and increasingly integrated into mainstream cultural, social, health and economic institutions. As such, students will likely be coming into contact with cannabis at some point and will need to make informed decisions about how they choose to engage with it."
The University of British Columbia (UBC) has a rich history of working with cannabis.
A researcher at the UBC Biodiversity Research Centre recently teamed up with a geneticist at a local cannabis research facility, Occo, owned by Aurora Cannabis, working to develop cannabis cultivars better suited to Canadian climates while addressing the carbon footprint of indoor cannabis production. 
Jonathan Page, an adjunct professor in UBC's Botany Department, was the first scientist to sequence the cannabis genome and helped launch Aurora's Occo facility, where he was formerly the chief science officer. 
Researchers like Page, UBC botanist Lacey Samuels, and Judith Booth have a history with the plant going back several years.
A recently published paper by Dr. Sam Livingston, a botanist at the University of British Columbia, identified the "hacks" that cannabis cells use to produce cannabinoids.
"For more than 40 years, everything that we thought about cannabis cells was inaccurate because it was based on dated electron microscopy," says Livingston's co-author, Dr. Lacey Samuels, a plant cell biologist at UBC. "This work defines how cannabis cells make their product. It's a paradigm shift after many years, producing a new view of cannabinoid production. This work has been challenging, partly the result of legal prohibition, and also due to the fact that no protocol for the genetic transformation (engineering) of cannabis has been published."
Another study published in 2022, led by Davi de Ferreyro Monticelli, a doctoral student in UBC's Department of Earth, Ocean and Atmospheric Sciences, looked at the specifics behind the aromas associated with cannabis that arise from terpenes and volatile organic compounds. In a 2019 study published in The Plant Journal, UBC researchers took a closer look at glandular trichomes and their cannabinoid and terpene production.
---
This post was originally published by our media partner here.