This post is presented by our media partner The New Agora
View the original article here.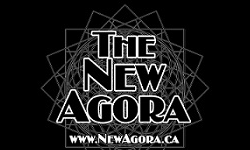 – Spoken Word Video by Lorenzo –


Inspiration, for all its universality, is a particular affair. Long have I wondered at its presence, almost as long as I have at its absence, be it on a white page, a blank regard, or a heart empty of recognition to the love calling out its true name. Though a fool yet I am, still I question, still I wonder, still I see how it might be otherwise would we but choose to imagine what dreams might come…
Purposely surrounded by a symmetry of steel and glass, concrete and cubistry, elements that attempt to cage the world from its own wild nature, from this place of juxtaposition I spell out my magic, I call out our true name…
[embedded content]
This post was originally published on from Randy Rowe and can viewed here: https://newagora.ca/universal-magi-by-fredalupe-spoken-word-video/
This post was originally published by our media partner here.