This post is presented by our media partner Stratcann
View the original article here.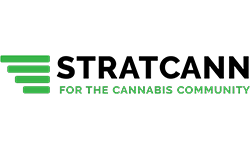 A study released earlier this year by researchers from the University of Alberta examined cannabis use for relief from discomfort associated with menopause. 
Published in BMJ Open in June, the study was led by Dr. Katherine Babyn at U of A's Faculty of Pharmacy and Pharmaceutical Sciences. 
The study, which recruited people over the age of 35 who identify as women and reside in Alberta from various social media platforms, including Facebook and Instagram, notes that "a recent systematic review identified a lack of research on the effect of cannabis on menopausal symptoms. The increasing anecdotal use of cannabis for menopause symptoms demands more attention," particularly in the Canadian context where cannabis has now been legal for several years.
The purpose of this particular study was not to investigate the efficacy of cannabis as a treatment for menopause symptoms, but rather to "characterise the use patterns and perceptions of cannabis specifically for menopause in a population of women aged 35 and over." The study was conducted using a web-based survey over two months, from October to December 2020. 
The survey was comprised of 50 questions informed by existing published literature and Canadian cannabis surveys. Data collected included "demographics, medical history, self-reported changes to menstrual cycle and menopause symptoms, cannabis use," and "respondents were asked about their perspectives related to cannabis, including use for menopause."
The term 'cannabis' was used as a catch-all that included various forms, such as edibles, extracts, etc., that could contain any combination of cannabinoids, and the questions ranged from frequency and form of consumption to reasons for use and methods of access. 
Responses were analyzed from 1,485 women, 34 percent of whom reported currently using cannabis, while 66 percent reported ever having used it. The study notes that current cannabis users were more likely to report experiencing discomfort associated with menopause. 
"Majority of respondents identified as white (92.9 percent), had postsecondary education or higher (88.0 percent), and had at least a moderate level of health literacy (95.4 percent). Overall, 35.2 percent of women were in postmenopause and 32.7 percent in perimenopause. Most frequently reported symptoms were difficulty with sleep (65.3 percent), concentration (49.2 percent) and anxiety (48.8 percent)."
Many respondents, 73.5 percent, who used cannabis reported that it was helpful for their menopause symptoms. The most common forms of cannabis used were edibles and oils, followed by smoking. 
While women who reported current cannabis use were more likely to identify as medical users, women who only reported past use were more likely to identify as recreational users. 
The study concludes that while many women are using cannabis to treat discomfort associated with menopause, "further research is required to investigate the efficacy and safety of cannabis on menopause symptoms and foster the development of clinical resources for women to use in making informed decisions around cannabis for medical purposes."
---
This post was originally published by our media partner here.