This post is presented by our media partner Psychedelic News Wire
View the original article here.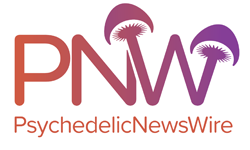 The United States Department of Veteran Affairs (VA) has expressed that it is willing to consider the use of psychedelics in post-traumatic stress disorder (PTSD) treatment. In a statement issued to KDKA-TV Investigates, the agency said that it is open to the use of hallucinogenics to treat PTSD and noted that it is "committed to safely exploring" all paths that benefit U.S. military veterans.
Psychedelics have attracted a lot of attention in recent years due to claims of their medical efficacy, especially against mental-health conditions. A growing body of scientific literature has found that psychedelics such as MDMA and psilocybin (magic mushrooms) have the potential to treat debilitating mental disorders, including PTSD and treatment-resistant depression, which tend to affect veterans.
When paired with psychotherapy, psychedelics have been found to deliver potent long-term benefits with minimal side effects after just a few doses. Most of this research is still in its infancy. Still, the findings have been so encouraging that policymakers and major companies are looking into the possibility of legalizing and developing psychedelic-based treatments for the masses.
These studies coupled with anecdotal accounts from people who used psychedelics outside of the clinical trial system have significantly increased public interest in the drug, particularly among people who failed to respond to conventional mental health treatments.
Military veteran John Lewandowski is one of the many veterans who have used psychedelics as an alternative mental-health treatment with great success. Lewandowski came back from Afghanistan with a traumatic brain injury (TBI), a drinking problem and horrific memories that pushed him deeper into isolation and addiction. After rounds of pharmaceuticals and talk therapy failed to give him any relief, the veteran turned to psilocybin, the hallucinogenic agent in magic mushrooms, and finally found peace.
Navy vet and local Congressman Chris Deluzio is supporting a bipartisan measure that would facilitate the research of various psychedelics in PTSD treatment, a move that would make psychedelic-based therapies much more accessible to veterans such as Lewandowski. Deluzio is also a member of the House Veterans Affairs and Armed Services Committees, and he is calling for VA officials to attend an impending hearing to discuss a way forward.
The VA also notes that it is committed to exploring substances such as psychedelics that could help the nation's 15 million-plus veterans. Still, the agency cautions veterans against self-medicating psychedelics and potentially harming themselves, a sentiment held by Deluzio as well.
But with federal approval likely years away, veterans such as Lewandowski who benefited from psychedelics say they will continue self-medicating. Hopefully, startups such as Compass Pathways PLC. (NASDAQ: CMPS) can bring approved psychedelic formulations onto the market quickly so that patients can access these treatments legally instead of taking the unknown risks associated with self-medication.
About PsychedelicNewsWire
PsychedelicNewsWire ("PNW") is a specialized communications platform with a focus on all aspects of psychedelics and the latest developments and advances in the psychedelics sector. It is one of 60+ brands within the Dynamic Brand Portfolio @ IBN that delivers: (1) access to a vast network of wire solutions via InvestorWire to efficiently and effectively reach a myriad of target markets, demographics and diverse industries; (2) article and editorial syndication to 5,000+ outlets; (3) enhanced press release enhancement to ensure maximum impact; (4) social media distribution via IBN to millions of social media followers; and (5) a full array of tailored corporate communications solutions. With broad reach and a seasoned team of contributing journalists and writers, PNW is uniquely positioned to best serve private and public companies that want to reach a wide audience of investors, influencers, consumers, journalists and the general public. By cutting through the overload of information in today's market, PNW brings its clients unparalleled recognition and brand awareness. PNW is where breaking news, insightful content and actionable information converge.
To receive SMS alerts from PsychedelicNewsWire, text "Groovy" to 888-902-4192 (U.S. Mobile Phones Only)
For more information, please visit https://www.PsychedelicNewsWire.com
Please see full terms of use and disclaimers on the PsychedelicNewsWire website applicable to all content provided by PNW, wherever published or re-published: https://www.PsychedelicNewsWire.com/Disclaimer
PsychedelicNewsWire
San Francisco, CA
www.PsychedelicNewsWire.com
415.949.5050 Office
Editor@PsychedelicNewsWire.com
PsychedelicNewsWire is powered by IBN
This post was originally published by our media partner here.