This post is presented by our media partner Stratcann
View the original article here.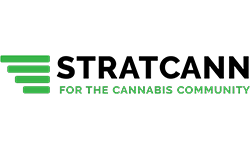 A cannabis producer in Victoria, BC, is trying to generate support for its application with the city for a cannabis farmgate licence. 
The Victoria Cannabis Company (VCC), located at 340 Mary Street in Victoria West, has filed an application with the province for its producer retail store licence, also called a cannabis farmgate licence, but still needs municipal approval for the location. If approved, the application will go back to the province for final approval. 
The province began accepting applications for producer retail stores (PRS) in November 2022. The program allows micro cultivators, standard cultivators, and nurseries to sell their own products in a retail cannabis store at their own production facilities or sites, as well as an array of products from other producers. 
Only two producers have applied so far, with the first, ShuCanna located in Salmon Arm, receiving their licence in August 2023. The province charges an application fee of $7,500, plus a first-year licensing fee of $1,500 and an annual renewal fee of $1,500.
The VCC's farmgate application comes before Victoria City Council on September 14 and has posted a petition to show community support for their application. 
"By signing below, the undersigned provides support for the proposal and, specifically, encourages Council to approve the retail sales of cannabis via the farmgate proposed for 340 Mary Street," reads the petition, in part. 
Kyp Rowe, president of VCC, tells StratCann their goal is to create a dynamic storefront that can show off not only their own unique cannabis products from cannabis grown on-site, but also other small craft producers in BC. VCC's location is near the E&N Rail Trail, a popular bike path. 
"We are very excited at the opportunity to be among the first potential Production Retail Store locations in British Columbia," says Rowe. "What sets us apart from other locations is the amount of frontage traffic we have in Vic West. We are not located in an industrial park on the outskirts of town. Our store is just minutes from the sea wall in Lime Bay and has the potential to become a tourist destination.  
"Our goal will be to focus on British Columbia producers as well as featuring our own flower grown and packaged on-site. Now, more than ever, small provincial craft producers need an opportunity at the retail level to showcase their products. With all of the pay-to-play for shelf space and the discount retail chains, more and more small producers are getting edged out by large corporations. We want to be able to tell BC's rich craft cannabis story, and we feel this new farmgate store will give us this opportunity."
The rezoning application for VCC was first heard by council in May 2023 and passed first and second reading on August 3. The September 14 meeting is a public hearing, after which the application will go to third and final reading. The application says the majority of products it carries, if licensed, would be produced on-site. A previous council meeting referenced concern about competition from a nearby cannabis retailer. 
Two other provinces, Ontario and New Brunswick, also have cannabis farmgate licenses, with a handful of stores licences in each province.
Related Articles
---
This post was originally published by our media partner here.