This post is presented by our media partner Stratcann
View the original article here.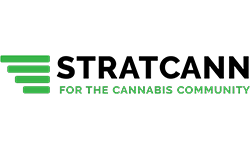 There's been quite a flurry of news on StratCann this week, starting with Metro Van continuing to call for regulation of cannabis farm emissions, the OCS launching a new public awareness campaign, Health Canada announcing a plan to begin testing of licit and illicit cannabis, and BC engaging stakeholders on possible (minor) changes to provincial consumption rules.
In addition, Organigram blames lower sales on THC inflation and no longer being able to sell "ingestible extracts," and StratCann profiled BC micro Kush Mountain.
In other news…
Saint Andrews, a town in New Brunswick, rejected a private retailer's efforts—supported by Cannabis NB—to open a mobile private retail store. Although Cannabis NB operated a "pop-up" cannabis store in Saint Andrews last year, the town council said a mobile cannabis store was a step too far, with one councillor worrying about the town's image. 
"I just see a big CBC," said councillor Lee Heenan referring to a potential news headline, according to the CBC. "Saint Andrews, first town to have mobile cannabis truck. I don't know if that's the publicity that we'd like to see."
Greenway Greenhouse Cannabis Corporation, a cannabis nursery and processor in Ontario,  entered into a debt settlement agreement with a marketing services provider, issuing 964,285 common shares at a deemed issuance price per share of $0.28 and a cash payment of $35,100.
In similar cannabis stock news, Canopy Growth signed agreements with lenders to reduce its debt by $437 million over the next six months, weeks after the Canadian firm raised doubts about its ability to continue as a going concern. The company's total debt outstanding as of March 31, 2023, was $1.3 billion.
Saskatchewan RCMP say they are seeing an increase in cannabis-impaired driving at check stops, something RCMP Traffic Services Unit Cpl. Brian Ferguson attributes it to officers becoming more adept at "recognizing signs and symptoms of someone utilizing THC products and, as well, we do have some extra tools now that are available to us in more quantities."
Health Canada's Forward Regulatory Plan 2023-2025 includes references to proposing amendments to the Cannabis Regulations relating to Flavours in Cannabis Extracts. This is an extension of previous messaging from Health Canada on the subject going back to 2021. The regulator has yet to provide any new details on specifics or an expected timeline. 
CBC also reported on how veterans and frontline workers say cannabis is tackling PTSD and depression, speaking with people from CannaConnect in Saskatchewan and UBC cannabis researcher Zachary Walsh.
A new Indigenous-owned cannabis store opened in Stratford, Ontario, eschewing provincial and federal cannabis regulations, with the owner arguing that he is within the Charter of Rights to operate the store on traditional land. In a statement, Stratford police said they "recognize the complexities of the issue and want to ensure that all lawful rights are taken into consideration."
Retail cannabis chain Trees, with about a dozen locations in Ontario and BC, announced that it has entered into a business combination agreement with 420 Investments Ltd., which operates FOUR20, a cannabis retail chain in Alberta with about 40 locations. The agreement says that 420 will undertake a reverse takeover of Trees. The move came just as BC announced they are considering lifting the 8-store cap for cannabis retailers in the province. 
Freida Butcher, Chair of the Board at 420, said they "are very proud of the performance of FOUR20 to not only survive the pandemic but to have grown from 14 stores in 2020 to our current 40 stores. We are very pleased to have found another retailer in Trees with the same values and with stores that will expand our brand in Ontario and allow us to take our first steps into BC.
Lastly, MJBiz reports that the OCS is calling on changes to cannabis packaging rules and THC limits on edibles.
---
This post was originally published by our media partner here.