This post is presented by our media partner Stratcann
View the original article here.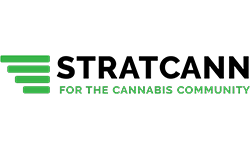 It was a busy week in cannabis news at StratCann. We looked into a trend of more consumers in BC discovering cannabis capsules in the wake of the disappearance of "ingestible extracts."
British American Tobacco announced plans to increase its investment in Canadian cannabis producer Organigram, and Alberta's OGEN had to shut its doors. We spoke with OGEN President Darren Brisebois about the move. The company's lender is in the process of destroying around 25,000 cannabis plants. 
Health Canada released its 2022–2023 Departmental Results Report, showing the evolution of cannabis regulations in Canada.
In Quebec, a strike at 24 SQDC locations could be ending soon.
Several companies also released their quarterly reports this week, including Canopy, Aurora, and Nova Cannabis. 
In other Canadian cannabis news…
CBC ran a story on a study that found evidence of THC and CBD in the bones of two people, a woman around age 50 and a teenage boy, who both lived in 1600s Milan, Italy. The researchers say the finding not only suggests that cannabis was consumed by all ages and genders at the time but also that it was used recreationally, most likely prepared in cakes and infusions.
Centre Wellington, Ontario, could decide next week on whether to allow cannabis stores to operate within the city. A report going before an upcoming Centre Wellington committee of the whole meeting includes two options for council: either to opt in to permit the retail sale of cannabis or to continue to opt out. The region, located northwest of Guelph, has about 30,000 residents. You can read the full report here.
A town in Ontario is shocked to discover that banning legal cannabis stores won't stop illegal ones from popping up. A new illegal business offers 24-hour service and deals on its cannabis despite the fact the Town of Newmarket opted out of allowing retail cannabis stores to operate within its boundaries.
In Manitoba, CBC spoke with Josh Giesbrecht, owner of Ashtown Market, about expanding his cannabis store to also carry groceries. The move was because the company was having a hard time making ends meet in the cannabis market. 
CBC also spoke with Joshua Earls in the Northwest Territories, who runs several businesses, including the only licenced cannabis store in the area of Norman Wells, NWT, Sahtú sPOT.
CannMart announced the launch of its Roilty brand in Newfoundland & Labrador while enjoying kudos from multiple AdCann award nominations. They are also the title sponsor at the 2024 CannExpo in Toronto in March 2024.
Cannabis greenhouses in Delta, BC, were blamed for a pink glow in the early morning of November 6.
A group representing companies operating on the Hibernia oil platform off the coast of Newfoundland lost its court battle to fire an employee for using CBD oil for colitis. 
A new study in animal models from Western University in Ontario has shown that even moderate exposure to CBD during pregnancy is linked to post-birth glucose intolerance, specifically in male offspring.  
In international cannabis news…
MJBiz reports that Portugal exported 5,438 kilograms of cannabis for medical purposes in the first half of this year, putting the Portuguese medical cannabis industry on pace to surpass last year's record export figure of 9,271 kilograms.
---
This post was originally published by our media partner here.