This post is presented by our media partner Stratcann
View the original article here.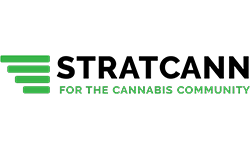 In the past week, StratCann shared the newest price scans from CannStandard for October, a petition to raise the edibles limit to 100mg THC that is gaining traction, the end of a strike impacting dozens of SQCD locations, and the newest quarterly report from Quebec's cannabis retailer.
We also looked at Aurora and Canopy's quarterly reports, with both companies showing increases in exports. 
StratCann partner Tether Buds shared with us their thoughts on cannabis marketing, and we looked at how the $60 million in cannabis fees that Health Canada collected in the past year only covered about half of the agency's related costs. 
In other Canadian cannabis news this past week:
City Council in Centre Wellington, ON, has again opted to defer making a decision on whether they will allow retail cannabis stores. The township initially opted out of allowing retail cannabis after legalization in 2018, but directed staff to prepare a report to re-examine this decision in light of a delegation by a local resident and county councillor this past May. The decision will go to the Economic Advisory Committee for further deliberation before it returns to council for a permanent decision.
The City of Nelson, BC, plans on lowering the cost of a retail cannabis licence from $2,500 to $210, bringing the business licence fee in line with others in the city. Cannabis retailers will be informed of the amendment once council adopts it. In 2023, the city issued four business licenses for cannabis retailers. BC currently lists three cannabis stores in Nelson: The Kootenays Cannabis Tree, Buddy's Place, and The POTORIUM.
SNDL and Nova Cannabis announced their mutual decision to terminate the two companies' implementation agreement from December 20, 2022, which would have, in part, seen SNDL vending into Nova's retail network under the Value Buds, Spiritleaf and Superette banners located in Ontario and Alberta. 
The plan had been repeatedly delayed due to what it said was continued review by one provincial regulator. SNDL and Nova reaffirm their strong commitment to their ongoing partnership under the management and administrative services agreement.
SNDL also shared its third quarter results with net revenue of $75.5 million, an increase of 14.1% compared to the same quarter of the prior year, and net revenue from its cannabis operations segment was $21.0 million, a 77.4% increase compared to the third quarter of 2022. SNDL's cannabis sales are from the company's 186 locations under its four retail banners: Value Buds, Spiritleaf, Superette, and Firesale Cannabis. 
Nova's proprietary data licensing program resulted in revenue for the third quarter of 2023 of $4.0 million, compared to $1.4 million in the third quarter of 2022, representing a 53.8% growth compared to the second quarter of 2023.
As of November 13, 2023, the Spiritleaf store count is 87 (22 corporate stores and 65 franchise stores), the Value Buds store count is 92 corporate stores, the Superette store count is five corporate stores, and the Firesale store count is two corporate stores.
MediPharm Labs Corp, a pharmaceutical company specializing in "precision-based cannabinoids," announced its financial results for the three months ended September 30, 2023. The results included the settlement of a dispute with Hexo for a total of $9 million, including net cash of $7.3M collected in October, $1 million in Tilray Brands, Inc. cannabis products, and a four-year agreement where Tilray will purchase $0.5 million of MediPharm product. (Tilray acquired Hexo earlier this year). The company posted a gross profit of $2.4 million.
Delta 9 Cannabis released its Q3 financials for 2023l, with net revenue of $18.4 million. The cannabis producer and retailer attributes its increase in year-over-year and sequential net revenue to increases in retail revenues relating to the Company's acquisition of Uncle Sam's Cannabis and Discounted Cannabis and the Company's acquisition of the Garden Variety cannabis stores in the third quarter of 2022. The Company's loss from operations for the three-month ending September 30, 2023 was $4.5 million.
Dried flower constitutes about 70% of the company's sales, while pre-rolls are 15%, and oils, extracts, derivatives, and other products occupy the other 15%.
Rubicon Organics shared its third quarter 2023 financial results with net revenue of $10 million, a 5% decrease from Q3 2022.
Auxly Cannabis Group Inc. released its financial results for the three and nine months ended September 30, 2023, showing total net revenues of $28.2 million in Q3 2023, representing an increase of $8.4 million or 42% compared to the same period in 2022.
Nova Scotia based Aqualitas Inc. received a European Union Good Manufacturing Practices (EU-GMP) Certification issued by Beizirksregierung Köln (District of Cologne, Germany) and a Drug Establishment License (DEL) issued by Health Canada. Aqualitas'  medical products have been distributed across Canada and exported to Germany, Australia, Poland, Israel, and the USA.
Toronto-based Avicanna Inc., a biopharmaceutical company focused on the commercialization of proprietary cannabinoid-based products, released a Q3 2023 report with revenue of $6.27M. Avicanna operates MyMedi.ca, which absorbed 96% of active patients from Medical Cannabis by Shoppers when it moved away from cannabis earlier this year.
Trees Corporation, a cannabis retail chain, shared its second quarter financial results for the three and six month periods ending September 30, 2023. The chain saw revenue from sales for the last three months at $4.6 million, with a 35% profit margin from product sales.
MTL Cannabis CEO Mike Perron spoke to Steve Darling from Proactive Investors to discuss the "ethos and operations of their family-founded company," which places a high value on the quality and potential of the cannabis plant. 
Canopy Growth says it has found a buyer for its Biosteel sports drink business and received a court's approval to go ahead with the sale of the company.
The Simpson Foundation issued a press release touting the presence of RSO in many provincial markets in Canada.
Herb ranked what they claim are Canada's top "cannabis colleges." The article highlights five Canadian institutions—Seneca College, Niagara College, Durham College, McMaster University's Continuing Education, and NACPT Pharma College, each offering different cannabis education programs.
Law enforcement
York Regional Police raided an unlicensed dispensary in Newmarket that recently opened despite the city's ban on legal cannabis stores. Police attended Newmarket Smokes Loud on Leslie Street on November 16 and 17. Newmarket district Det.-Sgt. Sherwin Bachoo confirmed police executed a search warrant, cleared the store, and arrested two people found to have been operating it over the past two days. The store first opened on October 20.
Police in Ontario seized 3 kg of cannabis, edibles, and a vape pen during a traffic stop, while a raid on an unlicensed cannabis store in New Brunswick led to product seizure and one arrest.
The Sûreté du Québec announced Thursday that it made seven arrests and seized cannabis and other illegal drugs, as well as nearly $1 million in cash, during a series of raids a day earlier on Montreal's South Shore. Among the products seized were nearly 470 kilograms of cannabis and 1,400 "wax pens".
International
A 27-year-old woman suffered a fatal asthma attack last year in what health and workplace safety officials said was the US cannabis industry's first reported occupational asthma death.
Snoop Dogg says he's stepping away from the herb, at least for a while. Many fans have noted he has made similar comments in the past, only to eventually return to the sweet, sweet Mary Jane. But a lil' T-break never hurt no one, no how. Do your thing, Snoop.
---
This post was originally published by our media partner here.