This post is presented by our media partner Stratcann
View the original article here.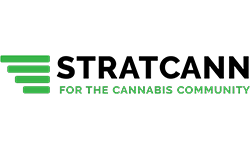 In the past week at StratCann, we covered the AGLC reducing their SKU listing fee for cannabis producers, the newest compliance and enforcement report from Health Canada, and two different product recalls.
We explored the amount of regulations that impose administrative burdens on cannabis businesses and reviewed the launch of a new cannabis monograph in Europe and what it means for the Canadian industry. 
Also, an advisory group appointed as the receiver of Wabi Sabi Brands in Alberta commenced a Sales Process, and StratCann's Tim Wilson looked into the trend of over-hyped weed.
In other news…
Grow Up's second Victoria trade show received some media coverage, with local media speaking to Grow Up's Randy Rowe, Marshall Anselmo of Nature's Gate (a micro on the island), Terra Maibach of cannabis store Violet Wild Cannabis Co, and Paul Dhillon from Adastra. (Oh, and StratCann won Grow Up's award for Online Cannabis News Source. Thanks to everyone who voted for us!)
The Municipality of Powassan, ON, has finally decided to let cannabis stores operate in its community of 3,200 people. The town council recently voted 4-1 to allow the cannabis outlets into town, a reversal of the 2018 vote when council members voted 3-2 to block their entry. 
The OCS launched its educational campaign, Trailblazers, featuring licensed producers and authorized retailers. Trailblazers runs in two flights, beginning in October and again in February 2024, and includes placements across broadcast, social, and digital out-of-home channels.  
The first featured Trailblazers are Andrew Ross – Ministry of Sativa, Raju Saini – Piffingtons, Niko Sosiak – Cannara BioTech, and Chris and Marty Johnston – Lune Rise Farms.
'The locals blame the feds, the feds blame the locals. It's just kickball, said neighbour Bill Wallace regarding a dispute over the warm smell of colitas at Carmel Cannabis in Ontario.
A retired RCMP officer has won a third Human Rights Tribunal complaint against a bar in BC that refused to serve him because he rolled a joint inside the establishment. Robin Hayes was previously awarded $1,500 in 2021 and $2,500 in 2022, and now $10,000.
Canopy completed the previously announced sale of its Hershey Drive facility in Smiths Falls, Ontario, to Hershey Canada Inc., receiving about $53 million in cash. 
Politico and other media outlets covered a recent study showing an increase in ER visits related in Canada to cannabis use, which concludes that the launch of products like concentrates and edibles were the main factor. The study correlates an increase in these visits beginning in January 2020, which became legal in October 2019. However, the researchers seem unaware that these products were not widespread until much later. 
Tilray's Q1 2024 financial results showed adjusted gross profits from cannabis sales were over USD$24 million in the three months ending August 31, 2023, down from just under $30 million in the same quarter in 2022.
Tilray says it is #1 in cannabis flower, oils, concentrates and THC Beverages, #2 in pre-rolls, #4 in vape, and in the top 10 in all other categories in Canada.
International
MJBiz reports that Australia's medical cannabis program has been growing significantly in the last six months. Medical cannabis approvals through an Authorised Prescriber (AP) reached approximately 304,000 in the first half of 2023, up more than 120% over the same period last year when there were 137,000 AP approvals. This is due in part to the increasing number of authorized prescribers.
Law Enforcement
The Sûreté du Québec (SQ) recently carried out an operation to dismantle a production site in Pierreville in Center-du-Québec, where 5,900 plants placed in a field were seized. 
Nosy neighbours lead to police in Quebec seizing ten cannabis plants, with a 58-year-old man facing possible charges, reports Noovo.
---
This post was originally published by our media partner here.