This post is presented by our media partner Stratcann
View the original article here.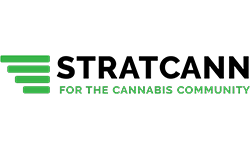 This week at StratCann, we shared our correspondence with Health Canada, showing 28 targeted inspections and three compliance verifications so far this year to verify THC levels, as well as a break-in at Tricanna's BC facility and Seed & Stone receiving approval from the city of Pitt Meadows for the first retail store in the city, expected to open next year.
We also shared the story of the Conservative Party of Canada rejecting a proposal to make the removal of medical cannabis a party platform, and the Manitoba Liberals calling for greater enforcement against the illicit cannabis market, covered BC cannabis retailer TruGreen working towards a community consumption space, and covered that the Victoria Cannabis Co is moving one step closer to their cannabis farmgate licence.
Last but not least, STU Farms, a cannabis facility in Arthur, Ontario, is looking for a buyer, and High Tide announced a new consumer-facing digital magazine to expand their sometimes controversial Cabanalytics data program.
Events
There were two prominent cannabis industry events this week: the Elevate Cannabis Expo from September 12–15 at the Mirage Banquet Hotel in Toronto, and the Montreal Cannabis Expo at the Palais des congrès, from September 13–14.
Hall of Flowers is coming to the Enercare Centre in Toronto on September 19 and 20.
And, of course, StratCann's Growing Relationships event series will be in Winnipeg on October 16.
Cannabis Education
OCS launched a new "social impact platform," Good All Around," to help people learn about how they are driving positive change and exploring their OCS's social responsibility work.
Jenna Valleriani, Senior Manager, shared that Social Responsibility for the Ontario Cannabis Store,  "I'm grateful to be a part of building something new that will help demonstrate transparency and accountability to Ontarians around how we are driving positive change, establishing meaningful partnerships, and promoting cannabis literacy across the province."
A free public information session about medical cannabis is happening on Saturday, September 16, at the WISH Centre in Chatham, Ontario. The Unifor Local 127 Retirees chapter organized the event to talk about removing the stigma from medical cannabis use.
Speakers include Tina Lively, a clinical pharmacist with Thamesview Family Health Team, and scientist and educator Abhishek Chattopadhyay of Chatham-based AgMedica Bioscience, Inc.
Business
Custom Cannabis Inc., an Alberta-based cannabis company, was adjudged bankrupt on August 31, 2023, on application by Connect First Credit Union Ltd. Connect First is owed over $12 million.
Custom Cannabis is a 65,000 sq ft facility on 4.5 acres in Claresholm, Alberta, about an hour south of Calgary. The company received their cultivation licence in 2019.
High Tide shared its Q3 2023 financials, with a gross profit of $34.6 million compared to $25.8 million during the same period in 2022. Net loss was $3.6 million, compared to $2.7 million during the same period in 2022.
Sales from High Tides Cabanalytics "business data and insights platform" increased to $6.5 million from $5.5 million during the same period in 2022. High Tide is the largest Canadian non-franchised brick-and-mortar cannabis retailer, with 156 Canna Cabana locations operating nationwide and a loyalty base exceeding 1.1 million Cabana Club members. Its stated long-term goal is 250 locations across Canada.
Avtar Singh Dhillon, a former B.C. doctor turned cannabis stock promoter, has admitted to the US Securities and Exchange Commission (SEC) that he participated in a massive billion-dollar stock fraud scheme partly orchestrated from Vancouver. Dhillon directed Vancouver-based Emerald Health Therapeutics, a medical cannabis producer, and had served as a board chair with the Cannabis Council of Canada (C3).
Nextleaf Solutions' Board of Directors announced the departure of Paul Pedersen from his role as CEO and President, effective September 8, 2023. Pedersen had been Nextleaf's CEO and President since inception and remains on the Board of Directors. Nextleaf welcomes Emma Andrews to the role of Interim CEO.
Fire & Flower completed its sale to FIKA Cannabis. Retail chain Fika had previously won an auction to purchase Fire & Flower. Fika currently lists 19 locations in Ontario. Fire and Flower lists 79 locations across Canada.
Pelham Today ran a story on Tilray closing the RedeCann facility on Foss Road. Residents and politicians say the loss of jobs is unfortunate but point to ongoing odour complaints from the community as now being rectified. 
Residents in Middleton, BC, are again complaining about odours coming from a cannabis production facility operated by Avant Brands (Formerly GTEC), a parent company behind cannabis brands like BLK MKT and Tenzo. These are ongoing complaints, with Avante saying they had previously "been able to satisfactorily address all inquiries from the City of Vernon and Health Canada concerning odour at the facility." 
In this most recent complaint, one city councillor says she can attest to the aroma, while another mistakenly referred to the BC government as a relevant regulatory authority. The licensing authority, in this case, is Health Canada.
International
The Australian Greens' legalization bill, introduced in parliament in August, was referred to the Senate Legal and Constitutional Affairs Legislation Committee on September 14. A report is due from the committee by May 31, 2024.
Rolling Stone did a writeup on the cannabis industry's "transformative phase" as countries worldwide embrace the medicinal and adult-use potential of the plant. 
Reuters had a sober analysis of what rescheduling to Schedule III would mean for the cannabis industry. It's not known when, if ever, the DEA will respond to the HHS recommendation reported by Bloomberg in August. 
Dentons also provided some analysis of some ongoing issues in the US cannabis market.
A bill allowing "Amsterdam-style cannabis cafés" to open in California cities has been approved by both chambers of the state Legislature and only needs the governor's signature to be turned into law. If signed, it will come into effect on Jan. 1, 2024, and the "cafés" would only be allowed in cities and counties that approve them. 
The legislation would authorize cannabis stores to sell food and non-alcoholic drinks and provide live music or other performances on the premises.
A German Government plan for the "controlled legalization" of cannabis that could come into force next year has met with opposition from a range of groups, including the German Medical Association, judicial and law enforcement officials, as well as those who favour decriminalization but say it is too bureaucratic, reports The Lancet. 
Klaus Reinhardt, President of the German Medical Association, says the proposed age of access of 18 is too low and that the judicial and regulatory bodies in Germany are "hopelessly overburdened" and would be unable to handle enforcing cannabis regulations. These echo similar concerns previously posed in Canada that are yet to come to fruition.
Law enforcement
Galen Simmons at the Beacon Herald covered a recent meeting with the Stratford Police Board on September 13, with local police saying they won't be focussing on a local unlicensed dispensary.
Indigenous-owned retail store Organic Solutions operates within Stratford city limits in a mixed industrial and residential neighbourhood. Despite the store not being licensed by the city or the province, Stratford police Inspector Mark Taylor told the board that there had been no further discussion of enforcement with either the Crown or local bylaw office.
After conversations with the chief, Chair Tim Doherty said that the board was satisfied with the "status quo" while waiting for further direction. "I don't think there needs to be any extra attention paid to this particular business. We'll carry on as we have in the past," Doherty said.
The BC Supreme Court has ordered the extradition of a BC man to the US to face charges as part of an investigation alleging a drug ring moving cocaine and cannabis between the US and Canada.
The Attorney General of Canada said the record of the case submitted by the US is sufficient to show that Ellingson furthered that conspiracy by recruiting pilots to traffic cannabis and cocaine, arranging meetings to coordinate conspiracy efforts, and arranging for encrypted communications for the smuggling group to avoid legal detection in the early 2000s. 
The Sûreté du Québec and the Royal Canadian Mounted Police (RCMP) carried out operations on September 14 to dismantle outdoor production sites for illegal cannabis in several regions of Quebec. Police say these seizures of plants will be added to the provisional results of operations that began last June. During this season, thousands of illegal cannabis plants have been seized throughout Quebec, tickets relating to the Cannabis Control Act have been issued, and arrests have been made under the Cannabis Act. 
Sorel Tracy Magazine ran images from one of the raids where 600 plants were seized and hauled away via helicopter. 
On September 8, a Vancouver Provincial Court judge sentenced a Port Coquitlam man to a one-year conditional sentence for selling marijuana products to Vancouver police who were posing as teens. Al Karim Khaki, 62, operated Planet Rock, a marijuana accessories shop in the 1000-block of Granville Street in Vancouver.
And finally, Police in Ontario seized thousands of cannabis plants from an illegal facility.
---
This post was originally published by our media partner here.