This post is presented by our media partner Stratcann
View the original article here.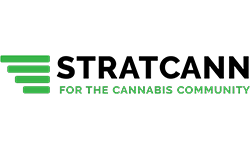 This week, we covered Atlantic Cultivation's purchase of the Tantalus brand and products, looked at the case for government to help fund cannabis emissions testing, and the story of a Vancouver cannabis store that avoided penalties after an employee sold cannabis to a minor. We profiled Substance Law which offers services for cannabis clients across Canada, focusing on the Ontario retail cannabis market.
We also ran a reminder that some of Health Canada's COVID-19-related "flexibilities" expire September 30, took a look at a recent seizure of illicit cannabis in the Netherlands that was en route from Canada to Germany, and a new program for budtenders from Canadian cannabis recruitment company CanMar.
Police also shut down an illicit cannabis store in Mississauga, with the city using large concrete blocks to seal up the store.
In other cannabis news this past week,
The US Department of Health and Human Services (HHS) recommended that cannabis be moved from a Schedule I to a Schedule III listing. While the decision is with the US DEA, many are hopeful it will come to fruition, although the DEA rejected a call to do so in 2016. The recommendation from HHS came at the request of Biden to look into the issue (archived link to WaPo article).
The greenhouse in Niagara-on-the-Lake that Tweed once occupied appears to have been sold, reports Thorold Today. Canopy closed the location in 2021, and it had previously been listed online for $32 million.
An online website that lists property transfers shows the greenhouse sold for $21,800,000 in May to a company that grows mushrooms, but neither the realtor nor Canopy Growth responded to calls or emails from local media to confirm.
MJBiz shared a report that says cannabis exports from Canada increased in the 2022-23 fiscal year, with $160 million shipped overseas—a 50 percent increase compared to 2021-22's $107 million.
On that note, Decibel Cannabis announced that it had entered into a supply agreement to provide dried medical cannabis flower to 4C LABS, a healthcare, technology, and pharmaceutical company in the United Kingdom and Channel Islands. The three-year agreement is expected to see its first shipment by year's end, with minimum purchase commitments and exclusivity over certain genetics and the QWEST brand in the UK.
Entourage Health announced its financial results for the three and six months ended June 30, 2023. The Company reported second quarter total revenue of $13.37 million, and net revenue of $10.17 million and a loss of $9.6 million. Entourage offers six cannabis brands on its medical platform: Color Cannabis, Saturday, Starseed, Syndicate, Royal City, and Mary's Medicinals.
MTL Cannabis Corp. also posted a net revenue of $12,763,787 and gross profit of $3,274,781 for their Q1 2024 results.
MTL is the parent company of Montréal Medical Cannabis Inc., an LP in Quebec, Abba Medix Corp., an LP in Ontario, IsoCanMed Inc., an LP in Québec, and Canada House Clinics Inc., with clinics across Canada that work directly with primary care teams to provide specialized cannabinoid therapy services to patients.
Research and other International Cannabis News
MediPharm Labs' subsidiary Harvest Medicine published a study in the American Journal of Endocannabinoid Medicine on medical cannabis' impacts on anxiety and depression outcomes in fibromyalgia patients, in which 75 percent of patients saw a significant decrease in their self-reported illness severity. The study also reported reductions in depression and anxiety scores. Details on the study can be viewed on the American Journal of Endocannabinoids Website.
Mamedica, a medical cannabis clinic in the UK, says it will be launching its own branded cannabis products there soon, supplied by BC licensed producer Miracle Valley. 
"We are delighted to announce that our partnership with Miracle Valley has cleared UK customs and marks the launch of our first own-branded strains of Canadian THC-dominant cannabis to the UK market," said Mamedica CEO and founder Jon Robson in a press release. 
Researchers at the University of Auckland in New Zealand say they have found a sustainable solution to help tackle the medicinal cannabis industry's waste problem. In collaboration with medical cannabis producerGreenlab and support from the New Zealand government, the researchers are developing processes that will help protect the environment by transforming cannabis waste into valuable resources such as biofertilizer.
Greenlab sells white label cannabis products by Canada's Valens Company and Mile High Labs UK, and also sells products in Australia and lists Valens and Canadian-based MediPharm Labs as "Extraction Affiliates" on their website. The company also signed an R&D agreement in 2021 with a Canadian cannabis company Purple Farm Genetics to develop unique cultivars through breeding.
---
This post was originally published by our media partner here.