This post is presented by our media partner Stratcann
View the original article here.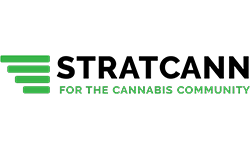 It has been another very busy week in cannabis news here at StratCann. We covered a new research paper looking at a cannabis consumption space in Victoria, BC; we broke the story of the AGLC reversing its decision on including CBN and THCV in THC totals; and shared the story of a BC court rejecting some retailers' lawsuit calling for enforcement against cannabis stores on First Nations land.
We also looked at BZAM's announcement of cuts to more than 90 personnel, news of a cannabis software company that received $1 million from the Government of Canada, and new figures from Stats Canada looking at consumption levels in 2022.
We also looked at two resolutions at UBCM, one of which passed, calling on the BC government to share cannabis excise tax revenue with munis. The OCS issued two product recalls this week for inaccurate labels, and BC launched a new data report for cannabis producers.
We also ran a profile on BC's Life Cycle Botanics, a full-service cannabis nursery located on Vancouver Island, and shared CannStandard's dried flower price outline for August.
In other cannabis news this past week:
Health Canada invites current and prospective cannabis licence holders and other interested parties from Black and other racialized communities to participate in a Q&A session on cannabis licensing, compliance and inspections, scheduled for  September 28, 2023. 
The Delta Optimist covered a recent update from Delta, BC Council on Metro Vancouver's ongoing efforts to regulate cannabis-related VOCs. 
The Victoria Cannabis Co. received more coverage this week for its farmgate application. The micro producer hopes to have their Producer Retail Store licence soon and to be open in the coming months. 
Vernon, BC, residents continue to complain about odours from a local cannabis facility. 
Grodan and F1SeedTech say they have joined forces to conduct cannabis cultivation research at CRIC Labs in Montreal. These new trials will build upon a study conducted at Wageningen University & Research (WUR) in the Netherlands.
Financial services platform Square has entered Canada's cannabis market in partnership with Jane Technologies, an online ordering platform service for cannabis retailers.
MediPharm Labs announced it has executed a supplementary agreement to its Asset Purchase Agreement with 1193269 B.C. Ltd. (o/a Shelter Cannabis) for the Shelter Cannabis Brands IP portfolio. This IP has been focused on Wildlife Cannabis domestic dry flower and pre-roll products that are manufactured and distributed via the MediPharm sites.
The Six Nations Cannabis Commission is calling out banks for refusing to provide bank accounts to Six Nations cannabis retailers after one of their member stores was robbed this week. They say this is a result of Ontario not recognizing Six Nations law.
A story out of Ontario discusses a court case involving a man stabbed outside an illegal cannabis store in Brantford on the afternoon of January 27, 2023. 
Canada Border Services seized 165 kg of suspected cannabis at the Port of Halifax destined for the Caribbean.
One we missed last week, NORML Canada, covered a new survey showing that many Canadian nurses don't receive training on the use of medical cannabis.  
International cannabis news
In the first quarter of 2023, insurance reimbursements for medical cannabinoid products in Germany reached approximately 50.9 million euros. Dried-flower accounted for 21.1 million euros, while finished pharmaceutical products like Sativex and Epidolex recorded sales of 13.1 million euros. During the same quarter, Canada's regulated cannabis market registered medical cannabis sales worth $98 million, reports Cannabis.net.
A story in the Japan Times looks at a trend of cannabis use among young people and the evolving attitudes towards cannabis in Japan.
Marijuana Moment's Kyle Jaeger shared how Republican senators in the US will soon be introducing new legislation to prevent cannabis from being federally legalized by the US FDA without congressional approval. At the same time, a Democrat in the US House of Representatives ​reintroduced a bill to federally legalize, tax and regulate marijuana, with provisions to expunge prior cannabis convictions.
---
This post was originally published by our media partner here.