This post is presented by our media partner Stratcann
View the original article here.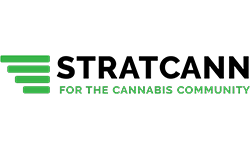 This week in weed, StratCann looked at the RCMP considering changes to their cannabis policy for some employees, the trend of large amounts of illicit Canadian cannabis finding its way to foreign shores, the Victoria Cannabis Co. seeking support for their farmgate application, and a cannabis producer and nursery teaming up to bring polyploid cultivars to the Maritimes. 
We also looked into a story of two unlicensed cannabis stores raided in New Brunswick and ran a profile on Harrison Jordan and his Substance Law legal practice. 
In other cannabis news in Canada and around the world…
On Friday morning, demonstrators gathered outside the Manitoba Legislative Building to protest the provincial law banning home cultivation of cannabis, organized by Jesse Lavoie and Toba Grown. The rally preceded a hearing at the Winnipeg courthouse where final arguments were heard in a lawsuit arguing Manitobans' right to home-grown cannabis.
Lavoie says he expects a decision in the case soon.
"We are confident that the Court will understand that Manitoba's prohibition is actually criminal law in nature because it allows for significant penalties such as imprisonment for up to one year, whereas Quebec's law imposes only a very small fine," said Kirk Tousaw, one of TobaGrown's lawyer's, in a press release.
"This law was unconstitutional when it was drafted, and it is unconstitutional now given the significant differences between the law as written in Quebec and the law as written in Manitoba," said Jack Lloyd, another of TobaGrown's lawyers. "It is clear the Murray-Hall (Quebec) decision does not bind the Manitoba courts given the significant differences between the two laws."
You can read more on the case on StratCann.
A study looking at cannabis-involved traffic injury emergency department visits after cannabis legalization and commercialization is making the rounds this week in the media, with even US outlets like CNN picking it up. The study looks at traffic injury emergency visits after cannabis legalization in Ontario. 
The cross-sectional study says that, initially, legalization was not associated with increased cannabis involvement during traffic injury emergency department visits, but "market commercialization" from March 2020–December 2021 was. 
A "cannabis-involved" incident is one that cannabis is associated with but is not necessarily the cause of the incident. However, cannabis-involved traffic injury ED visits were, on average, far more severe than injury ED visits not involving cannabis, with higher rates of hospital and ICU admission. Almost half of the cannabis-involved traffic injury ED visits also had documented alcohol involvement. Cannabis-involved traffic injury ED visits increased while alcohol-involved traffic injury ED visits decreased over time during the study.
Another new study looks at blood and urinary metal levels among cannabis users, finding lead and cadmium in their bodies. In this representative study, researchers found higher levels of cadmium and lead in blood and urine among participants reporting exclusive cannabis use when compared with participants who used neither cannabis or tobacco. 
According to Statistics Canada, alcohol sales are dropping in Canada, while cannabis sales are up, writes Sylvain Charlebois. This raises questions about whether Canadians are substituting alcohol with cannabis, the author says.
Hub International Limited (Hub), a global insurance brokerage and financial services firm, announced that it has acquired GJJK Inc. GJJK is located in Mississauga, ON and provides commercial and personal insurance to clients and specializes in the cannabis industry. 
A Canadian psychotropics company, Lucy Scientific, is acquiring the American cannabis media brand High Times' intellectual property. Also included in this deal are existing licensing agreements for the brand High Times and the Cannabis Cup. The deal involves share transfers and semi-annual payments for the next five years. High Times was founded in 1977.
Aurora Cannabis announced the launch of Honour, a new cannabis cultivar designed "for veterans, by veterans," and the second offering from Aurora's Strain for Heroes portfolio. Five percent of net profits from the sale of Strain for Heroes products will be used to support veteran organizations across Canada. Honour is available under the MedReleaf brand and was developed in Aurora's Comox facility (Occo).
Aurora also announced that it is expanding its hemp-derived CBD portfolio into Brazil. In partnership with Herbarium, a Brazilian company in herbal medicine, Aurora will launch the company's full-spectrum, single-source 3 percent CBD oil under the Herbarium brand, available under the direction of medical doctors. The CBD oil is produced at Aurora's production facility in Uruguay.
Heritage Cannabis announced that products from its Pura Vida brand have been approved for listing by Société québécoise du cannabis (SQDC) for retail and online distribution in the province. "When it comes to sales, Québec is the fourth largest market in Canada, and this was an important market for us to directly address," said David Schwede, CEO of Heritage. 
Ghost Drops announced a strategic partnership with Tokyo Smoke. Twenty selected Tokyo Smoke stores across Ontario will feature Ghost Drops-branded installations featuring Ghost Drops products and merchandise.
The press release also says that Ghost Drops launched several products on the Ontario Cannabis Store's (OCS) Flow-Through platform late last year, allowing the brand to offer new strains each week.
A report from MJBiz shows that Australia and Israel were the largest markets for medical cannabis exports from Canada in 2022. In the April 2022–March 2023 fiscal year, Canada's exports of medical marijuana flower were 59,986 kg, a 48 percent increase over 2021's 40,640 kg.
Nearly 80 percent (47,332 kg) went to Australia and Israel. According to Health Canada data, Germany was third, accounting for 9,560 kilograms, or approximately 16% of the total.
The data also highlights that while exports are a current hot topic, they are still only a small portion of the total market. At the end of the 2022 fiscal year, Canada had nearly 1.3 million kilograms of cannabis in unpackaged inventory and another 92,590 kg in packaged inventory with licensed producers. Distributors and retailers had another 55,935 kg of cannabis in inventory. Overseas markets are also not likely to rely on Canada for imports long-term, as the countries develop their own domestic supply.
International
The Conversation ran an interesting article on cannabis legalization and policy in the Australian Capital Territory, including a study that explores the experiences of cannabis growers in the ACT and the limitations of home grow rules. "Our research provides important lessons for policymakers across the nation who are considering whether to allow home-growing as a legal source of cannabis supply," writes the author.
A lawyer in Costa Rica argues that the Central American country would benefit from following Canada's lead in legalizing recreational cannabis.
Police in Taiwan say they have arrested a Canadian national for growing cannabis, seizing four plants and 472 grams of dried cannabis. The individual, identified only by his surname, Chen (陳), arrived in Taiwan earlier this year to work as a foreign language teacher.
---
This post was originally published by our media partner here.