This post is presented by our media partner Psychedelic News Wire
View the original article here.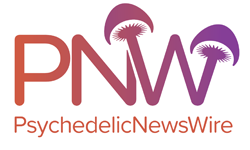 Advances in psychedelic research have found that psilocybin mushrooms may be able to treat mental conditions such as depression, cancer-related psychological stress and substance use disorders. Psilocybin-assisted therapy typically involves going through a guided psilocybin experience and using talk therapy to integrate the insights and realizations made during the experience into everyday life.
This kind of treatment has proven that it can alleviate mental disorders including depression, but many patients aren't keen on going through what might be an hours long psilocybin trip. While some people simply aren't comfortable with the idea of being under the influence of a drug, others can be held back by anxiety. Some can develop intense feelings of anxiety during psychedelic trips, which can significantly reduce the quality of the experience even making it quite unpleasant.
Fortunately, this intense anxiety is often temporary, and patients can use psilocybin-assisted therapy to alleviate anxiety-related symptoms for the long-term. According to neuroscientist Natasha Mason, some people feel anxious during psychedelic trips because of glutamate level changes in different brain regions. The researcher found that people who experience anxiety and have bad trips often have higher glutamate levels in the medial prefrontal cortex.
Furthermore, lower glutamate levels in the hippocampus were associated with positive ego dissolution. Ego dissolution refers to the decoupling of the medial temporal lobe and the default mode network and can result in either anxiety or feelings of oneness and unity. Anxious ego dissolution can cause generalized anxiety, excessive vigilance and paranoia.
The presence of neurotic personality traits can also increase a patient's likelihood of experiencing anxiety during a psilocybin trip. Researchers from the Institute of Psychiatry, Psychology and Neuroscience at King's College London found that neuroticism resulted in more challenging and anxiety-ridden psychedelic experiences.
A study analyzing the role of neuroticism in psychedelic trips found that higher levels of neuroticism caused more intense feelings of anxiety compared to lower levels of neuroticism. The researchers discovered that neuroticism increases the risk of feelings such as anxiety, depression, irritability and anger.
The study also found that age can determine the presence and intensity of anxiety during psilocybin trips. Data from the King's College London study indicated that older people had less anxiety and more pleasant psychedelic experiences compared to younger individuals. This may be due to the benefits associated with advanced age, such as better coping skills for challenging experiences. Factors such as environment, dose and mind set can also determine whether you experience anxiety during a psychedelic trip.
As companies such as Seelos Therapeutics Inc. (NASDAQ: SEEL) gather more data during their psychedelic drug-development activities, more insights could be revealed about the nuances observed in how different people react during psychedelic-assisted therapy.
About PsychedelicNewsWire
PsychedelicNewsWire ("PNW") is a specialized communications platform with a focus on all aspects of psychedelics and the latest developments and advances in the psychedelics sector. It is one of 60+ brands within the Dynamic Brand Portfolio @ IBN that delivers: (1) access to a vast network of wire solutions via InvestorWire to efficiently and effectively reach a myriad of target markets, demographics and diverse industries; (2) article and editorial syndication to 5,000+ outlets; (3) enhanced press release enhancement to ensure maximum impact; (4) social media distribution via IBN to millions of social media followers; and (5) a full array of tailored corporate communications solutions. With broad reach and a seasoned team of contributing journalists and writers, PNW is uniquely positioned to best serve private and public companies that want to reach a wide audience of investors, influencers, consumers, journalists and the general public. By cutting through the overload of information in today's market, PNW brings its clients unparalleled recognition and brand awareness. PNW is where breaking news, insightful content and actionable information converge.
To receive SMS alerts from PsychedelicNewsWire, text "Groovy" to 21000 (U.S. Mobile Phones Only)
For more information, please visit https://www.PsychedelicNewsWire.com
Please see full terms of use and disclaimers on the PsychedelicNewsWire website applicable to all content provided by PNW, wherever published or re-published: https://www.PsychedelicNewsWire.com/Disclaimer
PsychedelicNewsWire
San Francisco, CA
www.PsychedelicNewsWire.com
415.949.5050 Office
Editor@PsychedelicNewsWire.com
PsychedelicNewsWire is powered by IBN
This post was originally published by our media partner here.