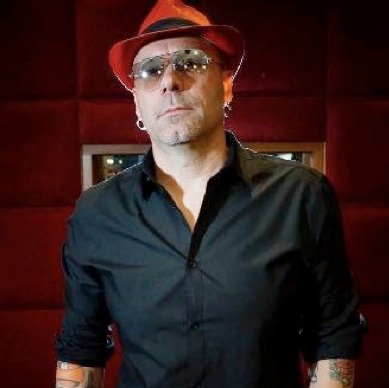 Shane Christopher Neal
ON, Canada
Radio Personality & Television Host,
Shane has played music since his early days learning drums from his dad when in grade school. Through the years he has played in many bands including his latest being an all 80's Glam Rock Band called Sunset Strip. Besides drumming, music journalism was always a passion. Shane started in Radio and TV in his late teens working for many local Radio and Cable stations. This included hosting his own local Indie spotlight show.
Over the past decade Shane has been involved in many aspects of Music Media. From hosting a Radio show on maxinkradio.com with his partner Bobby R Rock to creating a website dedicated to the Niagara Music Scene . bsliverocks.com has approximately 10, 000 visitors a month to listen to podcast features, interviews, music education sessions, read cd and live performance reviews , check out photos and indie band videos.
BS LIVE ROCKS has interviewed members of Whitesnake, Guns and Roses, Brighton Rock, The Tea Party, Honeymoon Suite, Harem Scarem, Daughtry, Courtney Love , Finger 11 and Carrie Underwood and Rich Redmond of the Jason Aldean Band to name a few. Also Music insiders such as Taylor Swift one time manager Rick Barker, Manager Bruce Palato, and Toronto Talent Buyer Steve Hoeg.
Shane's interviews have appeared on whitesnake.com , musiclifemagazine.net (which garners 300,000 hits per day) and other on line music publications. BS LIVE ROCKS is a full entertainment group that includes a TV SHOW twice per week aired in HD on COGECOTV. The Show was created by Shane and Bobby and features local music talent, music insiders, global leaders in the industry including managers, record labels and promoters.
BS LIVE ROCKS ENTERTAINMENT GROUP also is a Live Music Event Planning, and Music Promotions Company along with Band Management . Along with our partner Sessions on the River, Shane is part of the BS LIVE ROCKS Record Label and A&R team to source out new talent. One of Niagara's greatest talents, Craig Rewbury has chosen BS LIVE ROCKS RECORDS as his label for his All- Star Compilation. The Album is being released in Fall 2017. Shane has been involved with Niagara Music Week, the Niagara Music Awards as a Host and Co-ordinator and Canadian Music Week as a Day Host. Also Shane has hosted many other events such as FloatFest, Feast Street, Grow Up Cannabis Conference and Expo and CannaBiz in Toronto.
Shane has been a main judge on the Niagara Voice Contest as well as Heavy Toronto. Still today weekly interviews and podcast music education sessions are recorded for bsliverocks.com and other music publications.