2023 FLOOR PLAN
Here is the current floor plan for Grow Up Alberta. The Brand and Retail Zone is available only for Cannabis Brands looking to present their brands to retail buyers. Layout is subject to change. Booths are on a first come first served basis.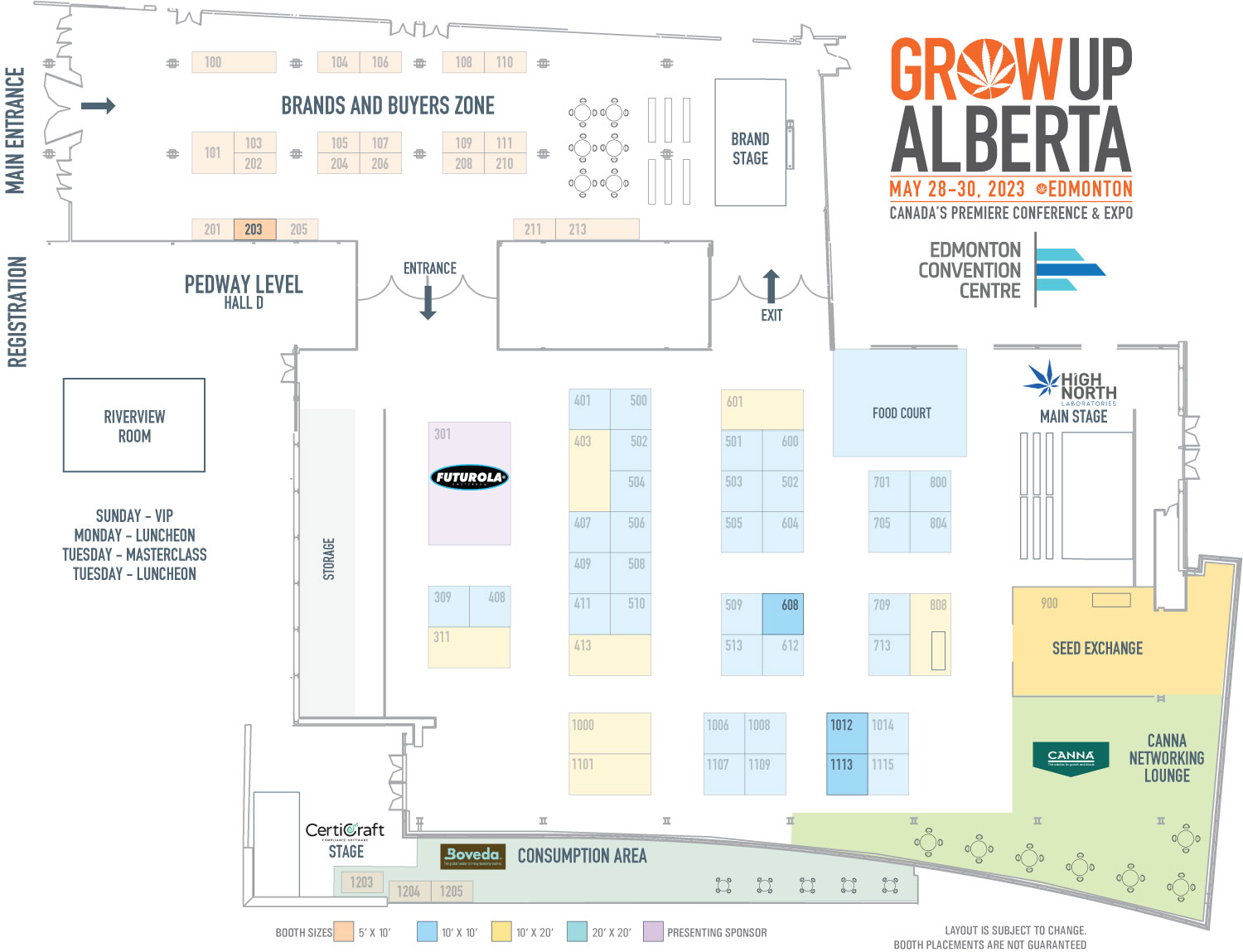 Please note: Booth preferences will be assigned in order from date purchased. Please specify your top 3 booths when you reserve your booth. Within 48 hours of your order, we will email you a confirmation of your booth. If your preferred booth is unavailable at the time of assignment, you will be notified. Floor plan and booth locations are subject to change.
Exhibitor Load-in: Sunday May 28, 2023
Expo: May 29-30, 2023
Edmonton, AB, May 28-30, 2023. Join top growers, the biggest brands, largest retailers, suppliers, manufacturers, extraction equipment/services, hundreds of top speakers/keynotes and thousands of delegates together to bring you up-to-date on proven methods, innovations and technology. This year's expo will include the Grow Up Hash Zone and Seed Exchange.
Load-in: Sunday May 28, 2023
Expo: May 29-30, 2022
Book now. There are a limited number of booths available.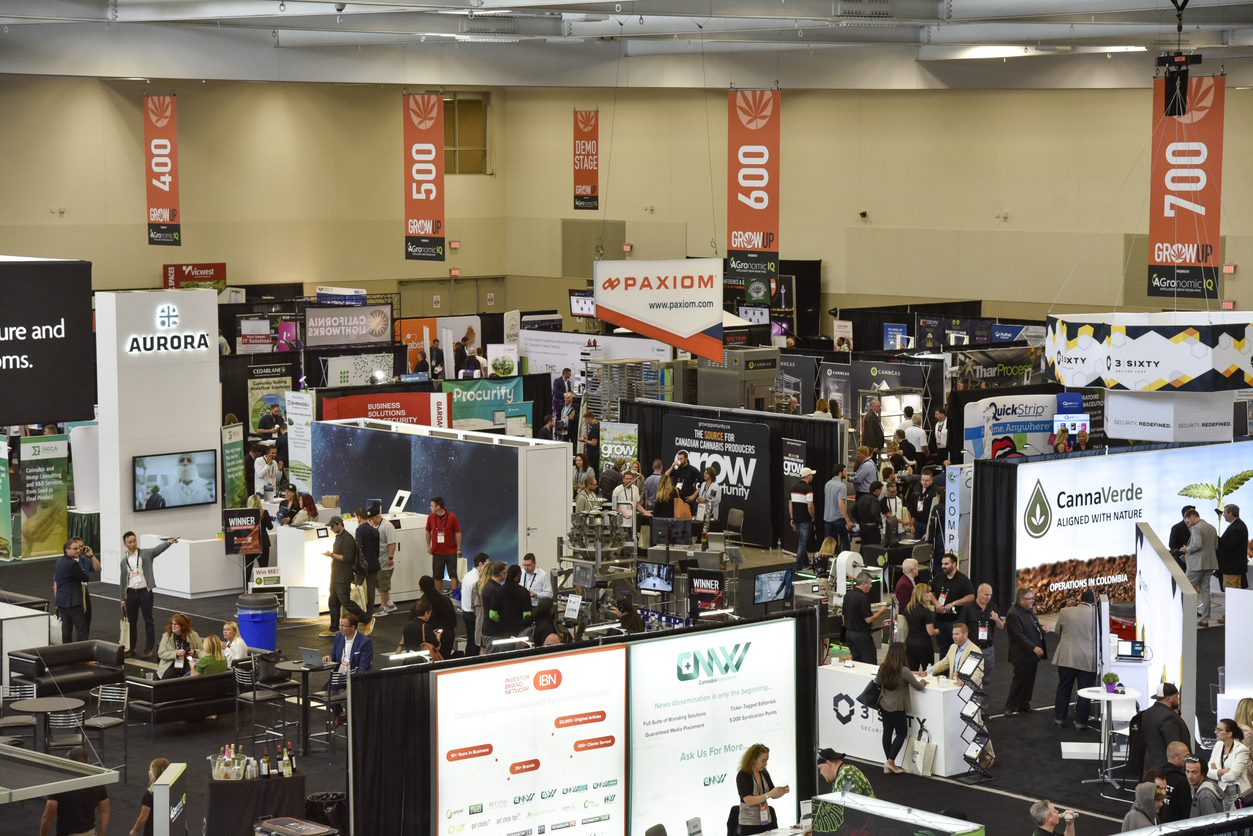 Reserve Your Booth Today.
Booths include:
• Three (3) VIP Industry Conference & Expo Pass
   (per 10′ x 10′ and 5′ x 10′)
• Pipe and Drape back and side walls
• Standard table and 2 chairs
• Company listing on the Grow Up Conference website
• Company listing in the official show guide
• Expo hall floor is carpeted
Not Included: electricity, carpet, water and A/V (must be ordered separately)
All sales final. No refunds but are transferrable.
Ask about our multi-show discounts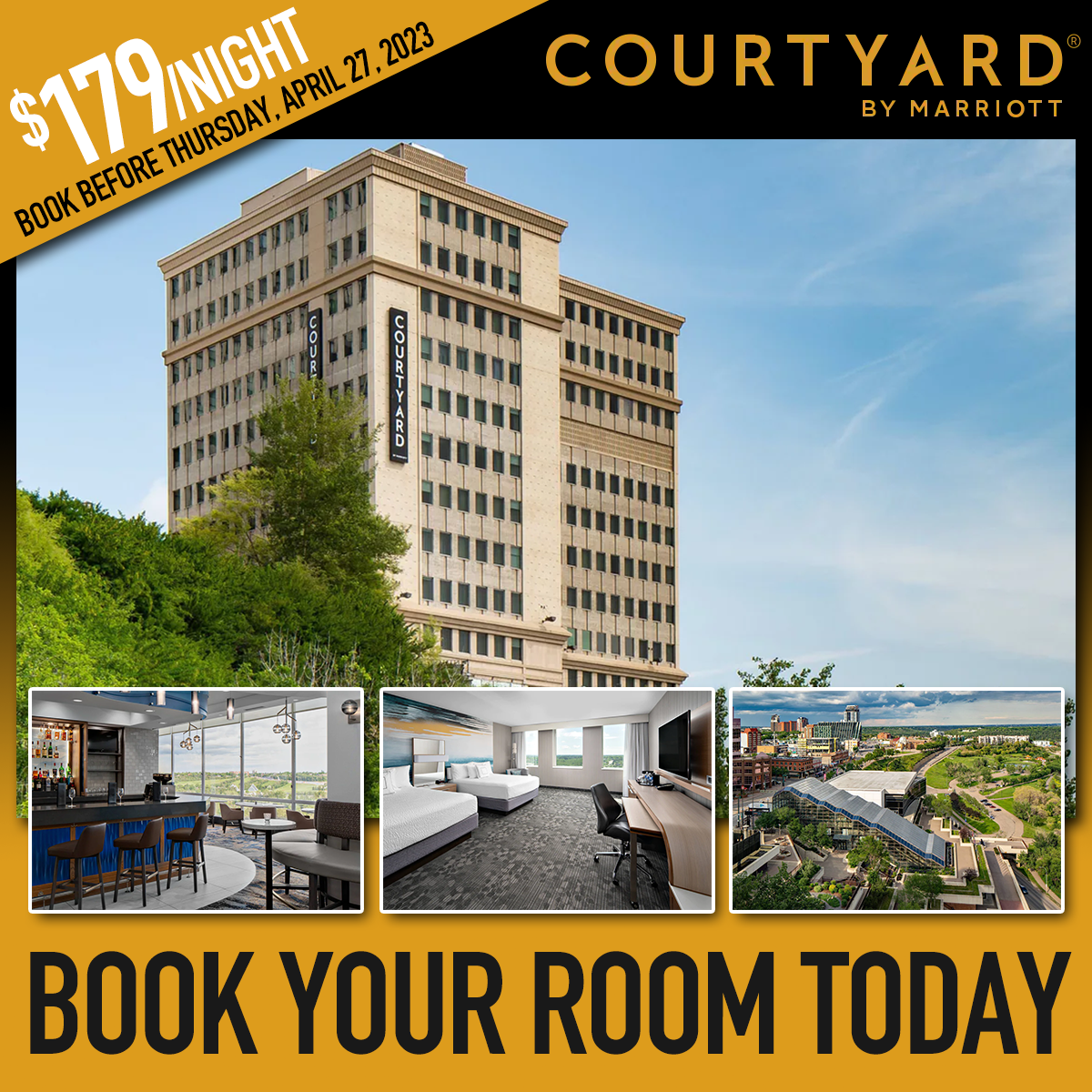 Looking for something a little more?
Partnerships and Sponsorships are a fantastic way to stand out at Grow Up Alberta.
Attendees are looking for a way to connect with you and your brand. Sponsoring dinners, networking breaks, cocktail hours, parking etc. is a great way to gain recognition for your brand. We have numerous sponsorship opportunities and investment levels to choose from.