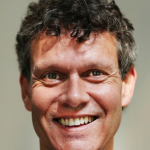 Cam Battley
Executive VP, Aurora
Battley is a member of the Board of Directors of Cannabis Canada, the trade association for Licensed Producers under Health Canada, and previously served as Vice President for another leading Licensed Producer.
As the founder of Health Strategy Group Inc., a health sector management consultancy, Battley is a seasoned healthcare industry strategist with global experience in developed and emerging markets. He has spent more than 15 years working with international health professional NGOs, innovative and generic pharmaceutical companies, and biotechnology and medical device companies, developing and executing key initiatives in general management, professional education, brand strategy, marketing, sales, business development, medical affairs, government affairs and communications in North America, Europe, Asia and Africa.
Battley also served previously as Vice President, Creative of Canada's largest healthcare communications firm, and was Director of Communications for Canada with Eli Lilly and Company. He arrived in the health sector after working as Legislative Assistant to the Canadian Minister of Consumer and Corporate Affairs, where he was responsible for developing legislation and steering it through the House of Commons, as well as negotiating with Opposition parties and stakeholder groups.